- Case Study -
Web App Development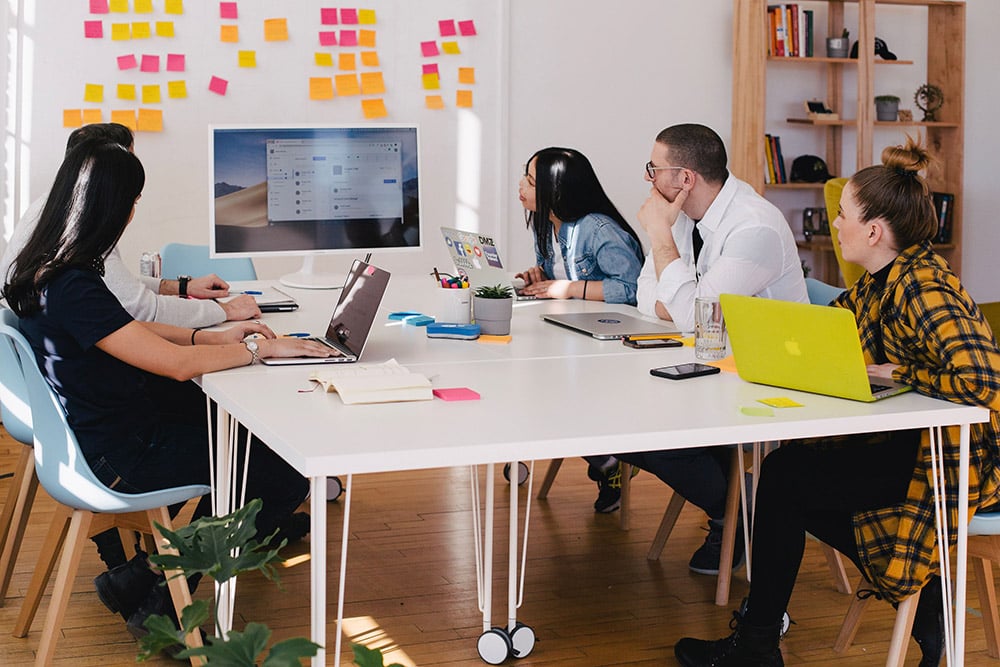 Web App Development services
Web application development refers to the creation of applications over a remote server that are accessible through the internet. Web app development has evolved rapidly over the past decade. Traditional web app development consisted of creating static web pages enabled by the internet, however, we have now come a long way. The advent of CMS (Content Management System) and web development frameworks have made customized web application development more functional, easier and approachable. An efficient web application can add to your business functionality, serve as an interactive tool between business and clients, ease data entry, and provide an overall boost to your business. Today, custom web app development has a lot of potential to serve businesses and leveraging its potential gives your business an additional edge.
Web app development
Web applications have evolved dramatically. Now we are able to develop a range of web applications that can solve a variety of problems simply and efficiently. The goal is no more to develop applications but to provide solutions to mundane repetitive tasks and reduce human effort. Here are some types of web applications that we develop:
1. Dynamic Web Application:
A static web page delivers the same information to all users. These pages, like online directories, work in the same manner for all users. On the other hand, dynamic web application functions based on specific requests put by the user. The content delivered by these sites is based on user's actions and hence it varies for each individual, for example, social media sites.
2. E-commerce Platform:
The e-commerce boom has precipitated a huge rise in the number of e-commerce platforms available today. From Magento to WooCommerce to Shopify, at NewGenApps we specialize in the development of each of these platforms. Our customized e-commerce solutions also include recommendation systems and predictive modelling which can add a massive boost to your e-commerce management capabilities.
3. Portal Web Application:
Unlike traditional web applications, portals are considered as a storehouse of data from a variety of resources. A web portal categorizes, summarises and lists resources based on specific criteria and displays relevant information to the user. It also provides functionalities like searching other websites, weather information, stock quotes etc. Thus, portals serve as a powerhouse enabling users to explore valuable information on the web. Popular examples of such portals include Yahoo, Wikipedia etc.
4. Web Application with a CMS:
A content management system (CMS) is a GUI interface that enables content modification and syndication. While developing a custom web application 70% of the code goes into incorporating CMS functionality. Advanced CMS like WordPress, Drupal, Joomla etc. have subsided this complexity to a great extent. Now, an application can be designed taking any of the CMS as a base and various functionalities can be implemented over them. Facebook itself is built on WordPress and is still one of the most popular web applications today.
5. Company Facing/ Customer Facing Application:
A company facing web application aims to bring about solutions to the company's internal problems and activities. These applications include project management applications, internal management solutions etc. On the other hand, customer-facing applications aim to work as the company's agents for their customers. These applications establish a line of communication and aim to solve the customer's problems and improve the experience. For example, online help desk, My Starbucks Idea app etc.
NewGenApps has over 9 years of experience in developing phenomenal web applications. Our web app developers have gained specialized knowledge in working with some of the most popular web development frameworks like CodeIgniter in PHP, Django in Python, Ruby on Rails, JQuery and Node.js in Javascript and much more. We also have expertise in customizing popular Content Management Systems like WordPress, Drupal, Joomla, Magento, Django CMS etc.
Here is why should you choose NewGenApps for your web application development:
Expert level domain knowledge while developing customized web applications.
Experienced developers who have worked on some of the most popular and rising development frameworks and platforms.
Past history of providing cutting edge solutions to problems involving usage of advanced algorithms like

machine learning

and automation.
Ability to scale the development according to changing client's requirements.
Capability to work with the lean start-up approach to development.
Its your last chance!
Nah... Not really. But you knew that. I will just leave this button here for you when you need it.
Call To Action