- Technology -
Office 365 Solutions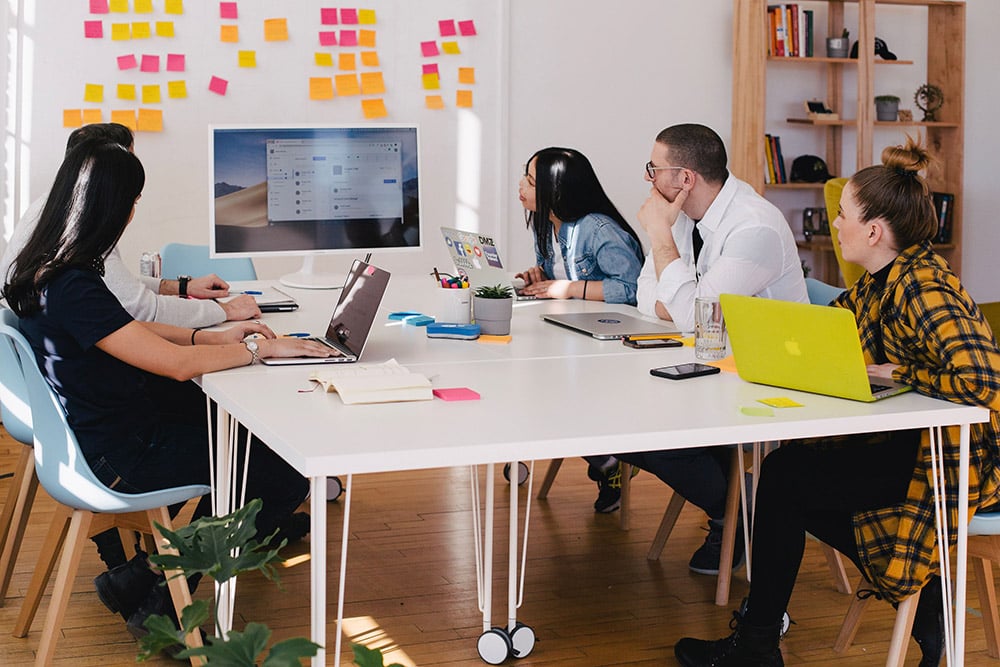 Office 365 is a cloud-based solution by Microsoft under which it offers a range of productivity software and related services. The subscription to Office 365 gives access to Microsoft Office apps on Windows, macOS, iOS, Android and Windows 10 Mobile. These apps include Word, Excel, PowerPoint, Access, Skype, OneDrive Hosting, Outlook etc. Office 365 also comes with email and social networking services which are powered through hosted versions of Exchange Server, Skype for Business Server, SharePoint and Office Online, integration with Yammer.
Office 365 is a proven solution for business of all sizes. With a good range of integration options, it can practically fit with any CRM and enterprise management solution. While it comes with many compelling benefits the implementation and migration process might involve some glitches. This is where NewGenApps can help. As an Office 365 Solution expert we can help in following ways:
Strategic Consulting:

Health and value assessment of IT assets, online migration strategy, environment preparation & finalization of the implementation roadmap.
Implementation Services:

SharePoint site setup, service enablement, project management and integration with current business solutions.
Migration and Upgradation:

Platform migration from on-premise to cloud or hybrid model, data/content migration and final assessment.
Salesforce Implementation
Salesforce is a CRM plus sales enablement platform designed to handle sales and marketing initiatives from lead generation till customer satisfaction. Being one of the pioneer companies to bring CRM solutions to masses, Salesforce is the leader in CRM solutions. The Salesforce cloud solutions include sales pipeline, customer service, marketing, e-commerce and team management solutions.
As Salesforce Solution Experts at NewGenApps we offer the following services:
Integration:

We provide Salesforce integration services which include synchronization of information from multiple sources to ensure data consistency, process integration, security assessment and integration to 3rd party APIs (if required).
Migration:

This includes migration of information and application data from on-site servers, physical storage and other cloud storage to Salesforce.
Platform Development:

This includes the development of mobile and cloud platform applications based on business logic and integration with 3rd party solutions.
Google Suite Experts
Google Suite is a full-fledged cloud solution which comes with cloud storage as well as productivity tools like sheets, docs, calendar, customized mail, etc. It is the toughest competitor of Office 365 and comes with similar offerings and services. These apps work on any OS since they are accessed over the cloud. As Google Cloud solutions expert, we offer full development of Google apps and their integration with any 3rd party application based on your business requirements.
As Google Cloud experts, we offer low-code, application development services and help you deploy custom apps tailored to your organization's needs. These apps can offer better ways for employee onboarding, project management or reporting. Along with this we also help in migration and security assessment of cloud systems.
Microsoft Dynamics 365 Solutions
Microsoft Dynamics 365 is a CRM and ERP solution package developed by Microsoft Corporation that offers management tools for all business functions from a single interface. The major business functions covered by Microsoft Dynamics include sales, customer service, field service, HR management, marketing, customer insights etc. Though Microsoft Dynamics is a very powerful ERP system it does require some level of professional help during the initial implementation. As Microsoft Dynamics solution experts, we offer the following services:
Strategic Consultation:

We offer business planning and strategic consultation for the proper usage and implementation of Dynamics 365. This includes selecting the right packages from the range of solutions, team enablement strategy etc.
Migration:

Whether you want to move your data to cloud or want to migrate from some other ERP solution to Microsoft Dynamics 365, we carefully handle all your data and ensure that it is securely transferred to the cloud.
Its your last chance!
Nah... Not really. But you knew that. I will just leave this button here for you when you need it.
Call To Action