- Case Study -
Web App Developers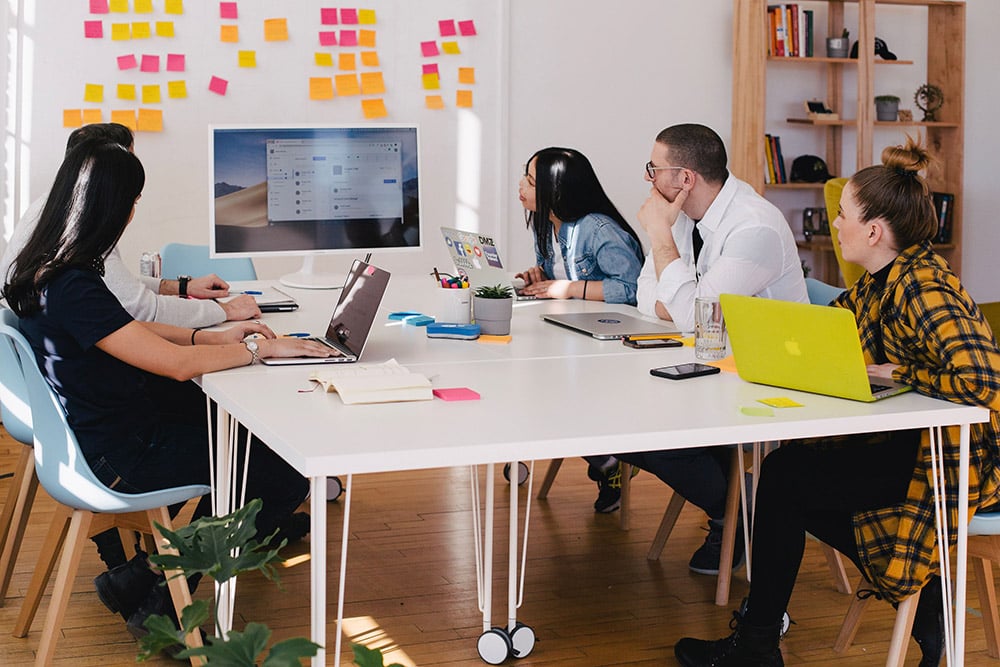 Any website component that perform a user specific function is referred to as a Web application. The main emphasis in making a web app should be given to various factors which includes:
User interface and design.
Integration of various features and functionality together.
Maintaining the speed of page loading time and also the load balancing between servers.
Choosing the right set of framework and technology for development.
Handling the security breaches.
Significance
Web apps should be designed in such a way that it should not confuse the user and it is also important for maintaining customer loyalty. The navigation of the web app should be intuitive so that the user should find what they are looking for without any hassles while creating a flawless user experience.
It is not important now to implement our own solution to the different features of the web app such as mail, storage and analytics rather, how to integrate these feature together is now more important.
Web developers should not just throw all the load on a single server but should design the software such that it can work on a cluster of servers. Service-oriented architecture (SOA) can help in improving scalability when more and more servers are added. SOA gives you the flexibility to change easily. Service oriented architecture is a design where application components provide services to other components through the communication protocol, basically over a network. Cloud computing may help to maintain product scalability.
A web app loading speed and performance is very crucial for its success. Some of the performance issues are Poorly written code, Un-Optimized Databases, Unmanaged Growth of data, Traffic spikes, Poor load distribution, Default configuration, Troublesome third party services, etc. A content distribution network (CDN) is globally distributed network of proxy servers deployed in multiple data centres. It means instead of using a single web server for the website, use a network of servers. Some of the benefits of CDN are that the requests on the server will be routed to different servers balancing the traffic, the files are divided on different CDNs so there will be no queuing and wait for downloading different files like images, videos, text, etc.
Framework are the starting point of any development language. They provide API's, Models, Libraries and snippet of code so the developers should not solely depend on hand coding and develop a dynamic web application. Information delivery and online presence would require a simple web platform such as WordPress or Squarespace but a selling product requires an e-commerce platform such as Magento, Shopify. WooCommerce or BigCommerce). While choosing the perfect platform one should also consider technical skills, learning curve, pricing, customization options and analytics.
Choosing the right skillset of developers is also very important. Web application development is becoming more complex. It's evolving faster than ever. Developers need an ever-increasing, and ever-changing skillset.
Security should be considered throughout the software development life cycle, especially when the application is dealing with the vital information such as payment details, contact information, and confidential data. Some of the security threats are Cross-Site Scripting, Phishing, Cross-Site Request Forgery, Shell Injection, Session Hijacking, SQL Injection, Buffer Overflow, etc. Do code reviews and auto static and runtime code analysis, proactively monitor network traffic and system logs for strange behavior. Besides these data integrity tests need to be performed if there are any chances of data loss. Testers take due time to perform security tests as they carefully deal with the unsecured data transfer.
The Technology Stack
It is a sum of APIs, platforms, operating systems, databases and components that are intertwined for the building of a product. Choosing the right technology stack for your web app is very essential
Presentation tier

– AJAX, JSON, GWT, Javascript, Bootstrap, Angular.js, Jquery, JSP, JSF, ASP, Knockout.js
Business tier

– Grails, Spring, EJB, Rails, .NET
Databases

– MySQL, PostGreSQL, MongoDB, Oracle, SQL Server
Cloud

– Amazon AWS, Google app engine, Heroku, Windows Azure
Integration Services

– XML, Web Services, REST, SOAP
Languages

– PHP, Node.js, JAVA, Groovy, Ruby, C++, PERL, C#
Content Management

Systems

– WordPress, Joomla, Drupal, Sharepoint
Ecommerce Framework

– Magento, Opencart, Prestashop, Woocommerce
Big Data

– Hadoop
Operating System

– Windows server, Linux, Unix, Ubuntu, MAC OS
Few Common Stacks:
LAMP: Linux/Apache/MySQL/PHP
MEAN: MongoDB/Express.js/AngularJS/Node.js
Ruby Stack: Ruby/Ruby on Rails/RVM (Ruby Virtual Machine)/MySQL/Apache/PHP
Django Stack: Python/Django/Apache/MySQL
Bitnami DevPack: PHP/Django/Ruby on Rails/Java/MySQL, PostgreSQL/Apache Tomcat
Future
The Internet of Things is the next level of automation and the emergence of newer technologies will definitely improve many aspects of our lives be it at work or home. This year would see IoT grow into a multi-trillion dollar industry only if the security and privacy concerns are looked through.
Its your last chance!
Nah... Not really. But you knew that. I will just leave this button here for you when you need it.
Call To Action