8 min read
Understanding Business Process Management & Robotic Process Automation
Anurag : Mar 8, 2018 1:00:00 PM
Industries today have a cut throat competition between them, so in order to compete, one needs to be smart and work in an effective manner to be at the zenith. One of the methods followed by smart companies today is a mix of Business Process Management and Robotic Process Automation.
What is BPM and RPA and how they are effective for industries in their way of working should be known. Our industries today strive to be the best, involving not only hard work of a thousands of people but also the use of effective tools for efficient outputs and that too in no time. For fulfilling these requirements, companies use methods like BPM and RPA.
What is Business Process Management (BPM)?
BPM or Business Process management is basically a business solution approach. It is a discipline in operations management field and a branch of Infrastructure Management that depoys various methods to analyze, optimize, discover, measure, improve, model and automate the business processes. It focuses on motivating the performance of corporate by managing their business processes.
In brief, BPM is a combination of techniques adopted by a company in order to manage its business processes. It is a systematic approach for improving organization's workflow in an efficient and effective manner, to withstand the changing demands. A business process is a set of activities used to achieve the goal of an organization
BPM is a connection between line of business (LOB) and IT department. BPM perceives the organization's processes as an important asset. It was developed and managed to provide value added services to the customers.
Some of the BPM tools are SIPOCs, process flows, RACIS, CTQs and histograms. Components of a BPM suite are:
Process engine
Business analytics
Content management
Collaboration tools
Aspects of the Life Cycle of BPM-
The life cycle of BPM involves the following:
Design - It focuses on both the identification of existing processes of the firm and the future processes to be carried out in the firm. The areas to be focused and identified includes, the conditions of the process flow, factors involved with it, notifications and declarations. The aim is to ensure preparation of correct and efficient new designs.
Modeling - It is a theoretical design process that is, planning on paper work basis and displays a combination of variables. Example- changes in rent or material cost and to determine the process required to control different circumstances.
Execution - It involves both manual business process (human driven) and automated business process (software driven)
Monitoring - It deals with the tracking of individual processes, so that information and statistics on their performance can be provided easily and precisely. Example- to determine the problems in customer order (delivery status). It depends upon the evaluation, analysis of information of business and how it is to be monitored in real and virtual times.
Optimization - It includes regulation of the information from modeling or monitoring phase. The main objective is to identify the potentials and opportunities for cost saving or other improvements or to identify the weak spots where the problems may arise, thereby creating a business value for the firm.
Re-Engineering - When the process is too complex and inefficient to produce a desired output, then it is re-structured by the CEO or President in order to achieve a greater efficiency and greater productivity of the organization. Business process engineering has been used by organizations in order to re-engineer the entire process cycle.
Business Suites:
The software or tools used by BPM to organize their tasks or automate processes. The softwares have converged with distant pieces such as business rules engine, business process modeling, business activity and human workflow. These systems have together given birth to Integrated Process Management Studies. BPM uses three different suites:
Human centric BPM
Integration- centric BPM (enterprise service bus)
Document centric BPM (dynamic case management)
Uses of BPM:
To visualize the functions and processes
Determine the measure for success
Analyze the various stimulations for required improvement
Improve and control implementations for better use of user-defined prerequisites.
To re-engineer the processes for best possible results.
Advantages of BPM:
It removes the need and cost of maintenance of technical skill sets and reduces distractions from enterprises' focus.
It offers IT budgeting and allows geographical mobility in a controlled manner.
It blends traditional process techniques with additional capabilities to automate the handling of devices easily and independently.
It controls and manages the flow of information through various devices.
BPM also addresses the following critical issues:
Managing end-end and facing customer processes
Consolidation of information and increasing its accessibility and visibility
Increasing the flexibility and functionality of data and infrastructure
Integrating the existing systems with service oriented architecture (SOA)
Goals of Business Process Management:
To reduce human errors and miscommunication and focus on stakeholders
Optimize and maintain the organization's equipments and operations
Create a common link of communication between IT and LOB
The language of BPM is easy to learn and read
To focus on coordination of a set of tasks and have pre-built templates so that it can precisely be configured.
Some BPM Suites:
Nintex
Lassflow
Bpm' online studio
Tibeo BPM
Zoho creators
Concept draw PRO
Mindbody
Oracle BPM
Replicon
Bizagi
Online check writer

What is ROBOTIC PROCESS AUTOMATION (RPA)?
RPA is basically an application of technology that helps employees in a firm to arrange computer software or a "ROBOT" to store and interpret existing requirements for processing a transaction, manipulating data and communicating with other digital systems. It reduces the cost of large scale labor requirements in offices for general knowledge process work, where people are working hard, in large volumes with high transactions. RPA software can boost their capabilities and also cuts down on money and time requirements.
RPA can help in achieving a specific goaYl of an organization. It is a part of human-computer technology and provides place in financial services industry with a virtual workforce. RPA can set up and automate a platform for your front and back office and supporting functions by proving a digital platform.
It acts as a robot for industries in revolutionizing their working; administer business processes, IT support schedules, work flow schedules, infrastructure and back office work. It provides a remarkable improvement in accuracy and leads to an increase in productivity in processing of transactions, thereby improving the nature of work by displacing the people from boring and repetitive works and processes.
RPA (Bot/ Software Robot) involves the following aspects:
Process Automation - There are technologies like presentation layer automation software, which imitates the processes of a rule based, non subjective processes without changing the present IT Architecture. Process Automation can accomplish back office tasks related to finance, customer services and human resources, data entry, purchasing order or issue and create online credentials.
IT Support and Management - It involves solving problems, improving desk operations and monitoring network devices.
Automated Assistant - It provides answer to the questions of employees or customers in natural languages rather than in software language code, thereby conserving resources for customer interaction centers or call centers.
RPA involves three technologies:
Screen Scraping- A process of collecting data by the use of a modern user interface.
Workflow Automation Software- Eliminates the manual data entry and increases speed, and accuracy.
Artificial Intelligence- Ability of computer systems to carry out tasks which require human intelligence.
Disadvantages of using Low Cost Outsourcing Systems:
Companies have been working on the hard copy documents basis, instead of digital systems that act as a connection between departments. Some of the disadvantages being:
They are time taking with efficiency gaps
Data sources not compiled at a single place,, thereby creating extreme burdens on employees of the office.
Difficulties faced by the responsible staff in handling their respective stuff, hence facing problems.
Security risks of data access are a great matter of concern.
Increase in paperwork wastages and demands of storage spaces.
Increase in demands of resources such as, hard copy and electronic devices which are unproductive.
Benefits of using RPA:
Following are the benefits of using RPA in business:
It meets out against all the above specified disadvantages with the help of digital transformations and hence allows better customer service.
To ensure business operations and processes to abide by the standards of the company.
To enable processes to be completed more rapidly
Improving efficiency of work using digitization and auditing process data.
To create cost saving methods for manuals and repetitive tasks.
To enable employees of the firm to be more efficient and productive.
List of Companies and their description that use ROBOTIC PROCESS AUTOMATION:
| | | |
| --- | --- | --- |
| COMPANY NAME | COMPANY MANAGEMENT | COMPANY DESCRIPTION |
| Automation Anywhere | Mihir Shukla (CEO and Co Founder) | Provide RPA solutions for financial services, health care, IT, BPO |
| Blue Prism | Alaistair Bathgate (CEO) | Provide business operations for cost effective and rapid automation of manuals |
| Daythree Business Services | Raymond Devadass (CEO) | The use of software robots, repetitive service processes are replaced by Automated digital workforce |
| IntelliCog technologies | Siddhartha Singh (CEO) | Provides RPA and AI to consulting and outsourcing companies |
| Kofax | Reynolds C. Bish (CEO) | Leading provider of software for business operations through unified process development |
| Kryon Systems | Harel Tayeb (CEO) | Deliver a common platform by RPM and AI for CRM and BPM |
| Qihan | Ryan Wu (CMO) | Customized applications across numerous fields like, health care, education, retail and personal use |
| Softomotive | Marios Stavropoulous (CEO and founder) | Offers reliable and proportional RPA technology solutions, in order to deliver operational efficiency and cost effective |
| UiPath | Daniel Dines (CEO and co-founder) | Provides an automation platform for global enterprises to design , deploy and manage a robotic workforce for daily operations |
How does BPM and RPA together help businesses?
Both BPM and RPA contribute in the field of business. BPM is an application or strategy to manage business processes in a better way while RPA is an application of technology used to bring revolution in businesses. Hence the combined use of RPA and BMP contribute in an efficient and systematic working of industries. Following are the points which show the use of BPM and RPA:
Core Focus- both provide maximum efficiency, optimization and increase value of business. BPM defines the entire process management model while RPA automates the execution of business processes to support company's workforce (humans or virtual).
Technical Approach- BPM includes new applications and system definitions dealing with outdated systems while RPA automates the applications and integrates the underlying systems, without making many changes in the existing systems.
Project scope- BPM implementations require costly, time consuming implementations thereby leaving great impacts on business outcomes. RPA allows implementation of projects within budget and using available resources. Thus BPM ideas can be used using RPA techniques.
IT Footprint- BPM is used in complex process, where there no scope of improvements rather than changing the processes while RPA offers quick automation of processes that require high IT development or cost.
Hence the use of RPA or BPM or both depends upon the objective of the project to be worked on. By above information, we can clearly define the use of RPA and BPM. If automation is required then RPA should be used but BPM is efficient for fundamental transformation. It would be advantageous for the companies to use both RPA (for performance, improvement, eliminates errors and reduction in costs) and BPM (modeling). They act two sides of the same coin.
Popular CXOs who use BPM and RPA in Business:
Harel Tayeb, CEO, Kyron Systems:
Harel Tayeb has become the new CEO of Kyron systems (an emerging success in the field of RPA). His vision is to lead the RPA market and innovate strategies to provide a perfect product to the customers and with the help of technical expertise in services lead the new generation of intelligent automation.
Tayeb is seasoned in the field and has a fifteen year old experience. He is business savvy and has made remarkable innovations in the technology ecosystem, as an investor and an advisor for startups. He has held several leadership positions including AVG Israel Country manager. He founded startups in the collectibles area, Collcs Ltd., and has also managed an engineering group at Microsoft and Gteko. He believes in evolution of delivery of intelligent automation, that is, more flexibility, technology and carrying out processes in a different manner, with major changes in the field of automation. There will be a change in execution of technologies but will provide automation for greater business improvement.
He considers Kryon Systems as a strong platform for revolutions and attractive growth to pursue opportunities and execute them in long term which will accelerate strong business momentum with the use of RPA. Kyron systems is an example of success with the use of RPA and BPM for automation and fundamental theories have been catered to. It is an enterprise that relies on benefits from RPA involving labor interview operations. RPA is being used to replace traditional working conditions and provide continuous benefits in terms of efficiency and improved quality in financial, IT services, HR, supply chain, legal and customer services.
Total estimated growth of Kyron Systems- 60% CAGR to reach 4.8 billion in 2020 from 2017
Pervinder Johar (EdgeVerve Limited- Infosys)- CEO
Pervinder Johar is the chief executive officer of Edge Verve. He has been the former president and CEO of Steelwedge Software Inc. He has been a market leader in supply, planning and sales and operations planning. He took Steelwedge to remarkable heights with the position of the largest purely cloud based supply chain software company in the world. He has served as the vice president of Global Supply Chain Systems, where he has been responsible for the execution and strategy of supply chain management, product life cycle management, cash transfers business processes and IT systems for one of the largest supply chains in the world. He previously held the position of CTO at Manhattan Associates, who are leading providers of supply chains execution solutions. He has also been at senior positions in marketing technologies and finance with companies like State Street Bank and Fiedelity Investments. He has served as a CTO for two successful startup companies.
He holds a master's degree in computer science from Villanova university, an MBA degree from Boston university and a bachelor's degree in computer science from IIT Roorkee.
Johar aims at bringing a boom for the company in the field of RPA, thereby making revolutionary changes in the systems and processes in business outsourcing. He aims at bringing a remarkable growth in revenues of the company by using data extraction and enrichment components, providing smart user environment, advanced automation with RPA by using intelligence required by clients.
Edgeverve (Infosys) has brought 5.6% or $143 million of the company's $ 2.5 billion revenue during the last quarter.
Are you looking for experts to help you leverage RPA for your organization? Get in touch today for a solution or POC.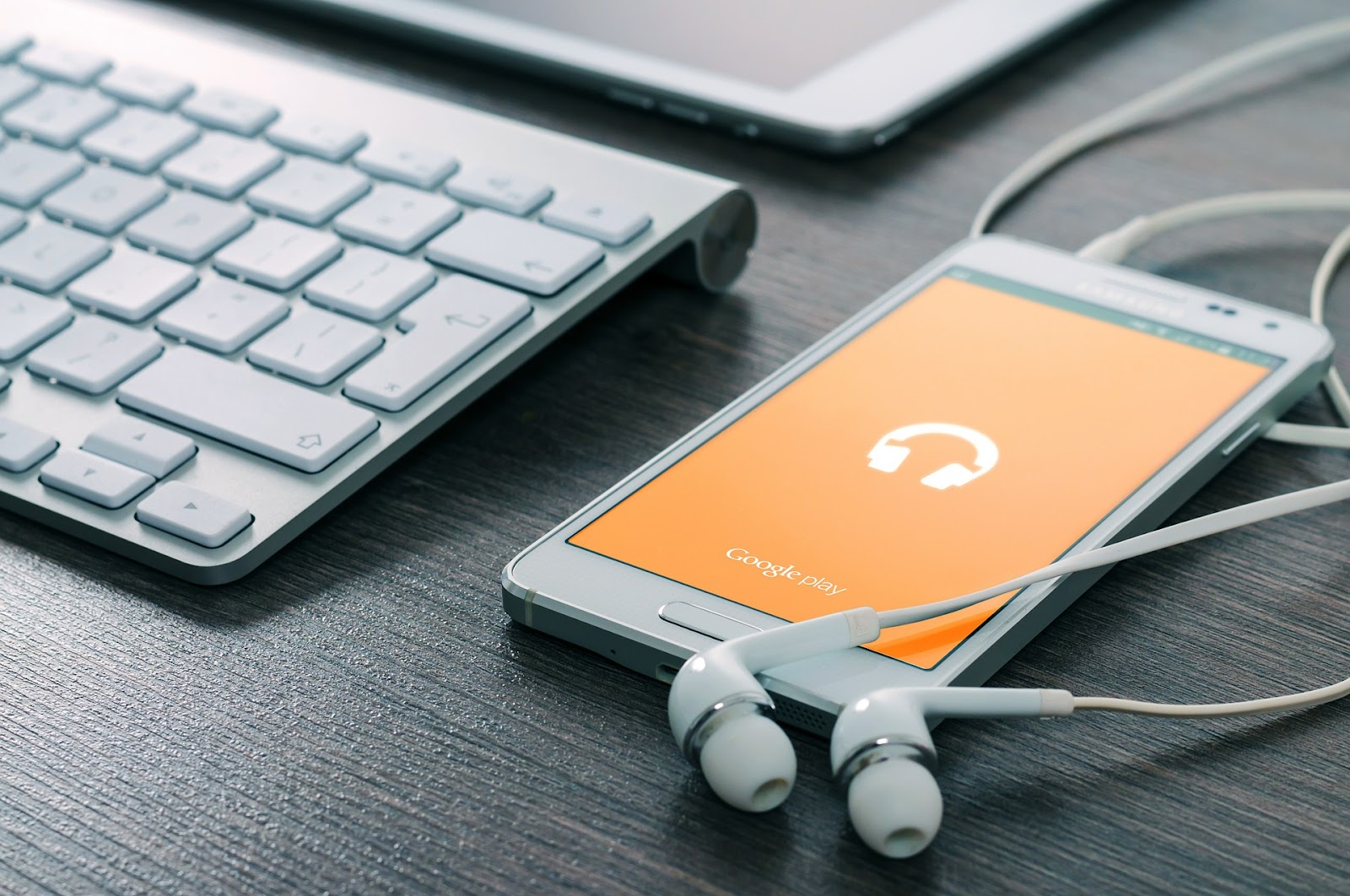 Read More