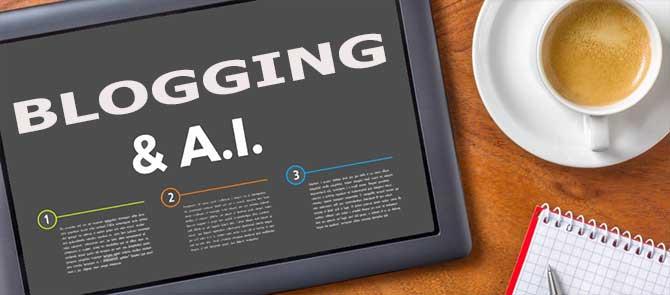 When we talk about content, it is the most touching thing on the internet at present. Content writing and marketing is a durable and everlasting strategy to stamp your online presence. To compose great and specific content which interfaces with the audience is certainly not a piece of cake. It is possible that you have to commit extended periods of time or contract an extremely proficient content writer who is really well learned in Search Engine Optimization. But it is still not enough.

In case your content presents something of significant worth, everybody is going to need to read it.
When it answers vital questions individuals are scanning for, it will rank. It sounds straightforward, yet as a general rule, a variety of components go into compelling content creation. You need to produce the best thoughts, do influential keyword research, and promote the content.
Having a proficient content creation process is everything. So, without a firm arrangement and schedule, you are setting yourself up for disappointment.
Why use AI tools for blog writing
AI and similar technologies can mainly ease out your blogging ventures. AI can help human writers, bringing down specific load off with the goal that they can concentrate on content creation. AI can further improve content tactics and recognize domains of development. In fact, these days AI could also write a portion of that next blog post for writers.
Let's have a look at the top AI tools to improve your blogging endeavor.
Hubspot blog topic generator
This is one of my most loved and outstanding AI tools for content marketers and bloggers alike. It is an AI-based tool for generating the topics for your blogs related to your genre. You simply need to present your content idea, and it will demonstrate the significant blog topic you ought to consider for your next blog post.
Hubspot Blog Topic Generator is incredibly prominent and helpful when you can't think your next blog topic. The tool utilizes AI to discover competitive and significant topics dependent on a task-based algorithm.
Crayon
Crayon helps bloggers to recognize interesting topics to expound on. While writing can be a basic procedure, distinguishing trending topics that will help develop your readers by meeting their predefined demands can prove to be testing.
Crayon tool uses AI to enable a content writer to learn what contenders are doing on the web. The device breaks down a variety of information and applies this data to demonstrate the fundamental bits of knowledge from contender operations. This data can be employed by the content writer to distinguish which subjects matter to their audience the most and furthermore to figure out where gaps persist in satisfying with their content.
Crayon is an eye-opener to the blogger since it analyzes information on the web and checks any developing trends that contenders are using to upgrade their content technique. It helps the writer to keep track of readers' needs by giving the latest data on current issues. At the point when a blogger monitors readers' evolving choice, they have the upper hand over their rivals, thus, expanding reader engagement.
The author can likewise incorporate Crayon tool with HubSpot's Content Strategy Tool to have the edge over their competitors. The Content Strategy Tools utilizes AI to enable bloggers to uncover new ideas for content writing blogs.
Grammarly
Grammarly is a Cloud-based most dominant AI-based assistance to write for freelancers and bloggers. Grammarly assists you in composing grammatically right blogs and furthermore prescribe you to modify your writing style for better sentence structure. Grammarly uses a task-based algorithm to review your writing progressively.
Grammarly premium can additionally check a large number of webpages to help bloggers write plagiarism free blog content.
You can likewise utilize free Grammarly MS Word Add on or Chrome augmentation to improve your writing aptitudes.
Further, you can download the Grammarly application for Windows and macOS and get the benefit of saving your content in Grammarly Drive without any cost.
Remember, although the precision level of Grammarly's AI algorithm is right nearly 99 percent, still, manual intervention is needed to build the readability of your blog post, as it utilizes a Machine Learning algorithm to anticipate the spelling and grammar.
Uberflip
Uberflip is the best device to draw traffic towards your site.
Your current readers may like your content. But how frequently would they feel say are absorbing more than one post for every session? Is it accurate to say that they are served fresh content before they move out of your site? Above all, are they presented extra content which they really care about?
An AI-powered tool called Uberflip can enable you to make improvements in this path. Uberflip utilizes AI to list the topics you've written on. This tool at that point prescribes content to viewers dependent on what they've just read on your site before.
Personalization is critical to draw in the reader and keep them returning for added content. It's a versatile method to ensure with each blog reader remains on your website for longer and even returns to read more.
Market Brew
Market Brew is a predictive tool which enables you to recreate a wide scope of search engine environments and observe how unique SEO changes would affect your rankings. Rather than holding up a long time to look how Google would respond to an SEO change — like a meta description optimization — this tool discloses to you how their search engine platform assumes it will respond to it.
You initially characterize the keyword you need to target and choose the search engine environment for which you need to position those keywords such as Content Marketing. After that, this tool analyzes the pages that are ranking for those keywords and proceeds through the algorithmic systems that are influencing the rankings on the search engine in that environment.
Then they utilize an algorithm that inspects what components of your webpage would highly affect your rankings. Lastly, they give you a report that shows you what particular changes you should perform to see a boost in your rankings.
Keywee
Keywee utilizes their natural-language processing program to analyze your content and discover prospects on Instagram and Facebook who have been searching for content like yours. In addition, this tool creates content automatically for paid social media campaigns with suggested optimized offers for each chosen reader and gives you the analysis of each endeavor you make.
Automated insights
It is also an AI-based tool which will enable you to change over information into significant narratives. An enterprise tool, Automated Insights can serve any data, tabular data on spreadsheets for instance, and transform them into excellent narratives dependent on formats you give, that are tailored and great for your target audience.
You simply need to make sense of how your layout functions and it will deal with the rest. Automated Insights is an extraordinary tool for making information-based execution stories.
Pathmatics
Do you understand how to discover your target audience online? No doubt, recognizing this will better empower you to discover and target them. In case you don't, leverage Pathmatics for your content strategies.
This tool utilizes AI to give you digital promotional data from organizations, brands, and so forth. Also, use it to distinguish your rivals and monitor what they are doing, how they are investing their efforts and time, and so forth.
It will likewise reveal to you how your target is reacting to the advertisements, subsequently empowering you to settle on informed choices about the promotion of your own blog.
Wordlift
Wordlift is an SEO plugin for WordPress that examines your content and recognizes established entities on them to improve pertinence. For instance, it discovers who, when, what, and how entities from a blog post and locates similar articles depending on those tags, making a navigational widget/area classifying the tags.
It will help to increase the dwell time, i.e., time spent on your site by a visitor and improve SEO. If not SEO, it beyond any doubt can give you indications and tips on locating a related content on your site or page.
Google Trends
Google Trends is an incredible tool for idea generation. The tool will enable you to see the current trends for each search word or phrase you enter. Google Trends likewise tells similar queries and topics to you. Later, you can filter the outcomes to see which keywords are soaring to the top.
Thus, it is particularly helpful as it gives knowledge into which topics are picking up or losing the interest of the audience.
When you merge all the information given by Google Trends, great subject ideas will show up, produce traffic, and direct engagement.

Rather than striving to manually analyze your results why not use the AI tools that can do the hard work for you making you free to ingest more satisfying creative work in your blogs.
Implementing AI tools for blogging helps writers to customize their content and offer their readers with the material which is of the highest benefit to them.
Need help with your digital marketing efforts? Get in touch