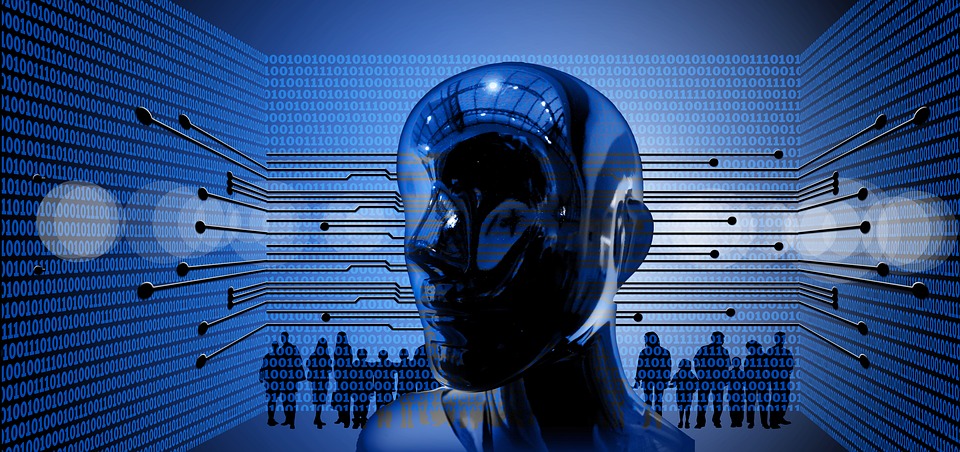 We are experiencing the rapid evolution of technology around us. Today, you can find different technological innovations that have brought more convenience as well as comfort in our day to day lives. A world without technology will be static. The techniques that we see today may become obsolete in the future. However, a few technologies are anticipated to sustain for a long time. Thanks to technological improvements, life has turned easier these days. Advanced communication through the internet has given a platform where people from different parts of the world can connect instantly.
Tech gadgets or instruments surround us. In this scenario, it is evident that the world is waiting for another industrial revolution. This industrial revolution will be driven by technology, not human beings. In the year 2019, artificial intelligence (AI) has become the driving force for the technological revolution. This year will be regarded as the critical time for a technical revolution.
A brief about artificial intelligence
Machine-based intelligence used to be considered as a crude level of intelligence in the past. But, time has changed, and we experience rapid popularity as well as the growth of Artificial Intelligence (AI). With the help of AI technology, different people, as well as organizations, can be benefitted. Artificial intelligence will reduce the burden of human workload. It will automate a lot of industrial processes. In the following section, we shall note down the significant impacts of AI in the technological revolution of the year 2019.
1. Tech revolution in the Healthcare industry
Today, the global healthcare sector is undergoing a lot of technological changes. Many surgeries have become possible, and even a few years earlier, they were almost impossible to be done. In the upcoming time, this trend of using technology for revolutionizing the healthcare sector will continue to happen. Complex microsurgeries will be possible with modern technological instruments. The healthcare sector will transform with better data management. Cloud computing helps to store data in a better way, and that helps the healthcare centers to store patient information with precision. AI will help to manage data more systematically for the healthcare sector.
Moreover, Artificial Intelligence (AI) empowered gadgets have approached the marketplace. These gadgets will make healthcare facilities more seamless for the patients. Throughout the world, the healthcare sector is suffering from low availability of skilled staff. Due to the shortage of staff, automation has become essential to take forward the healthcare facilities for patients. With the advent of time, artificial intelligence is gradually turning into a game-changer. At such a critical time, AI-empowered healthcare facilities has been regarded as an essential derivative of a technological revolution with artificial intelligence.
2. Robots in manufacturing process
The manufacturing industry is undergoing a lot of changes. One may notice a lot of complications in the manufacturing industry. These complications can be overcome through technological innovation and automation in the manufacturing industry. The overall manufacturing industry will get more robust, productive, and efficient with the introduction of robotics. Robot controlled manufacturing will deliver more cost-efficiency. Artificial intelligence or machine intelligence will make the manufacturing process more efficient.
In 2019, human intervention in the manufacturing process is minimized due to artificial intelligence and automation. It gives more efficiency in the manufacturing process. At the same time, it provides more cost-effectiveness. Using the robots and AI in the manufacturing process will help the businesses to escalate the production. With human labor, certain working hours are needed to be maintained. With AI, production hours can be extended. Thus, the manufacturing industry has gained more efficiency with AI and automation.
3. AI in Businesses and Startups
Businesses and startups can find the help of arterial intelligence in making business decisions. It helps a company in two ways. Small business owners can lower their workload with artificial intelligence. Secondly, startup and small scale businesses mainly struggle due to poor decision making. To cover the losses, it is vital to make crucial decisions with accuracy and effectiveness. AI will help businesses in this aspect.
For small business owners, managing a business is a matter of difficulty. Small business owners have to check a lot of things. They have to manage different business aspects. For one person, it gets quite complicated to manage all the tasks. With AI and automation, small scale businesses have been immensely benefited. The small scale businesses can find more convenience in the process of managing various business tasks.
AI can reduce workload for the startup owners and entrepreneurs. As a result, business owners can focus on the business planning process. They do not have to worry about managing daily transactions, accounts, inventory, and other regular tasks. All these tasks can be achieved through machine intelligence.
4. AI and Robotics in Automobile industry
The automobile industry is waiting for a massive tech revolution in upcoming days. With improvements in robotics and artificial intelligence, we can now see a lot of changes in the auto industry. Soon, we shall find self-driven vehicles. Not just personal convenience, this type of self-driven cars will revolutionize the global communication, transportation, and logistics industry.
Automobile manufacturing and assembling can be automated these days. As a result, the automobile companies can reduce the overhead. The operating cost of manufacturing a vehicle will decrease significantly. It will fetch higher profitability for a business. So, the year 2019 has brought a revolution for the automobile sector.
5. AI and Virtual Reality in Gaming
Virtual Reality or VR provides a computer-generated interactive experience to the people. It creates a virtual environment where real-life experience can be explored. For example, most people have noted the use of VR technology is gaming. With VR simulation, people can make their gaming experience more enjoyable as well as realistic. Virtual reality technology is considered to be at its preliminary stage. It can potentially revolutionize fields like medicine, architecture, manufacturing, and many more.
But, the gaming and entertainment sectors have mostly benefited due to virtual reality and AI. With AI-based gadgets and gaming components, it has become quite fascinating for people to enjoy different games. Playing computer games or digital games has become a more realistic experience.
6. Advanced Robotics
The robotics technology has undergone leaps and bounds success of late. But, the question or doubt on the robots has always remained. Can robots replace human beings? Can they become an alternative to human intelligence? Well, with artificial intelligence, it has been proved that machines can also think intelligently, just like human beings. As artificial intelligence will only get sharper with the advent of time, robots will be found quietly replacing human beings. Advanced robotics seems to be a reality in a few years. The day will not be too far when human beings will employ robots to conclude different sorts of jobs.