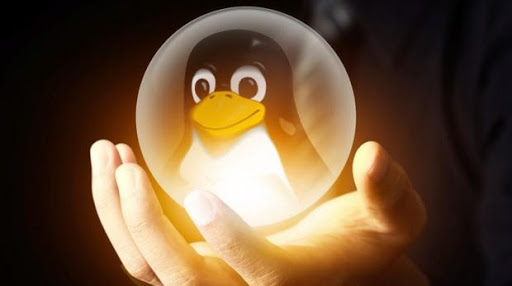 Just two years more and Linux will be 30 years old. There are many that might start to give it the questioning remark or even call it a hipster. As a matter of fact, it is anything but that. It is one of the most important languages that is still evolving and growing at a constant speed with the core belief with a directed state of mind. The start of Linux might be as the operating system but with time it has managed to become more.
The operating system has been dominated by Linux for as long as we can remember. This opens up from the Supercomputer to servers followed by the embedded devices and mobile phone. It managed to become one of the most popular choices due to its popularity. However, it was not able to achieve the same level for computer systems. To understand its future, we need to put an effort to learn about its past.
Linux till date
In 1991, one of the most popular open source operating systems managed to take over the software industry. It becomes a giant in the market and even took over the majority of big names. There were only a few dominants in the tech industry including IBM, Apple, and Microsoft. However, the technology took a new rise and things started to change and with an internet connection, remote become the main focus.
Now, it is the time where one can easily know the importance of Linux and its advancement. People are now following this trend and pioneering the new concept with its development of remote software. One of the finest examples of Linux based technology is Skype that is used extensively by everyone. This is making people opt for this technology to make sure that this open source based technology is not going anywhere.
There are many developers that are a fan of UNIX and hence Microsoft was not enough for them. To overcome this generalized situation, they have to adopt a different route that leads them to Linux due to its open source nature. This is helping them to redistribute and modify it to a whole new level along with no charging facility that it has for individuals.
In the business world, idealism doesn't usually fall on the same path. However, with Linux, it managed to have and here we are with the most passionate workers. The whole concept of open source has become one of the most entertained topics in the present world. In addition to this, companies are coming up with the latest addition to this technology in order to add a few hooks of their own with Linux.
Future of Linux
Linux has managed to take over this whole world while it has evolved drastically from an open source OS. Now, developers depend on the language to ensure that it is going towards the right path. With such involvement, it has managed to skyrocket and works on essential points. Let, us what it is that is making Linux reach such a position, not only in the present time but also in the future.
Internet democratizing and Open sourcing
This is a quite surprising aspect since we are actually using a non-Linux based system to write and read it. Hence, in the world of Microsoft, why are we even working or using Linux? The answer is simple. Linux has given us one of the major additions to the technology world in the form of the legitimized concept of open source and server that are helping companies to grow.
With time, the UNIX fanatics are also bending toward the concept of the open source due to its victorious work. Linux is not only good due to the impact that it has on industries but also on the background of the business. It has helped an individual to grow along with its company and managed to keep up with the changing environment. Especially when we are talking about entrepreneurs then the way industry was trying to work in have changed drastically.
This has made the whole concept of Linux a huge success in the market. Along with this, it has managed to make the share reach skyrocket with the help of pressure generation, hosting industry, and even the platform that is competing with each other. This has to be a new attribute that is added to this industry due to the involvement of the latest advancement and helps in clicking up with the technology that is now taking over this world.
Snaps, Games, Apps, Flatpacks and much more
The journey forms an Operating system to the modern requirement of Linux might leave you shocked and thrilled at the same time. This has become an essential part of the industry with the switching that one has a deal with the community. The lifespan of this technology has reached a new level with the easiest involvement of technicalities. You might have heard about Snap and Flatpacks.
This has become a major benefit for the people in a community that might be working on different things for over a year or so. This type of thrill has made it possible for people to know about this easiest choice that helps in distributing software with the help of Linux. Even the developers are working on installing and building application actively. With time, it is going to change from nothing to everything. The revolution of this technology has been a remarkable addition for us.
Hence, it will be fair to say that the future of Linux is something that we can't even predict. It is going to change the way we are seeing technology. The traditional distribution of the software has managed to change to containerized OS. This type of techno has grabbed the attention of a lot of people along with the market scenario.
In the long term manner, the traditional distribution will be replaced by atomic distros that are going to change the trend. It is a great way to get away from containerized yet traditional way that makes data centers to work on the public and private cloud environment. The deployment of the whole Linux world is now going to alter the way in which we are working and looking towards. On top of that, this deployment and evolution have taken over the atomic distributions world in terms of the operating system.
No matter what, Linux definitely have approximately 30 more years to go. However, it is still difficult to predict further than this. But if it keeps on showing this kind of working routine then the time is not far away when people will be depending on Linux and looking at it in a new light. The core data bus system along with in-memory databases are a few of some changes that one is going to appreciate and take a step forward to. In a world that is full of workload, one can easily predict the value of Linux in the advanced market. In addition to this, evolution is going to change the world in a manner that was never predicted for the future but there is a lot.