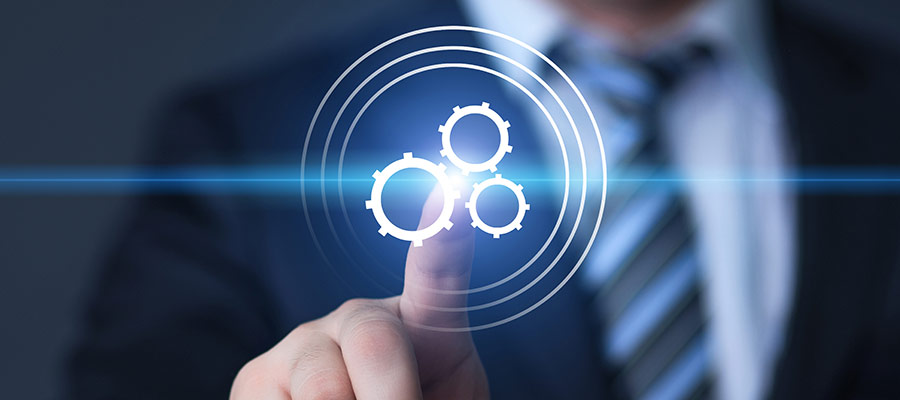 When we talk about large businesses, the ideal sales world would have sales teams spending all their precious time trying to close deals but in reality, you have to split your time for documentation, presentations, and contracts while making sure that your inventory is up to the task and the prices are at the optimum range.
The solution to this problem was developed in the form of sales automation software. It helps you to free yourself of many boring and repetitive tasks. It acts as a smart engine that automatically collects and prequalifies leads to ensure that you are spending your time only on the work with potential economic outcomes.
No matter what industry, no matter what is your focus, no matter what kind of products and services you offer, customers are the most valuable asset for your association as they are the one who bring in the revenue. They provide invaluable feedback and serve as a springboard for new ideas and concepts. Thus, customer satisfaction should be your first priority for any business, you should understand their needs and solve their issues.
Understanding your customer better
The success levels of any company or business can be determined by how strong are their relations with customers. Unlike most personal relationship, the company-customer relationship is one that may feel a bit lopsided. Most of the clients are not very much interested in knowing every aspect of the company in deep, everything that they might want to know is easily available to them. On the other hand, it is very useful and important to gather all the information about their customers in order to provide them with better facilities.
Benefits of Sales Automation for large businesses
Investing in a high-quality sales automation tool can be very useful for any business, as it will take customer satisfaction to another level by collecting and organizing actionable customer data. It helps you to understand, identify and assist your client
Here are some benefits of using such a system:-
1. Increased productivity
It allows your business to do more with less, it allows your staff members to do other revenue generating tasks. Marketing automation products can handle tasks like sending emails, posting on social media and other boring but important tasks, all this helps in freeing up a ton of time for your marketers. Which in turn, makes your whole marketing strategy and the team more productive.
2. Reduced human error
Posting regularly on your blogs and other social media handles encourage more engagement and interaction for the pre-existing customer and potential customer both. Thus, creating regular posting schedules is a great way to keep your campaigns active and widespread. Marketing automation always remembers to post to your social media handles on time. So, you never have to worry about your staff members forgetting to interact with your social media followers
3. Better analysis of marketing strategies
Sales automation tools provide you with reports about marketing campaign and strategies by which you can analyze how good the campaign is actually working? Marketing reports are nothing new, all good applications have always offered them in one form or other.
They allow you to monitor and track metrics and progress across multiple channels instead of just once. Knowing how your customers are reacting to your posts, videos, messages and other content are essential to modify your campaign and strategies to make them more effective and easy to understand.
4. Increased revenue
The main focus of any business is to earn profits. Thus, the single best reason for using a sales automation system is that it helps you to increase your profits and revenue collection. Market automation systems can be expensive in some cases but you have to see it as an investment that will help you to expand your business.
It can give you increased profits as you have to now use lesser resources to gather customer information at the same time it increases your sales.
5. Easy to use
Most of the marketing automation software is easy to set up and implement. Your employees don't need to be tech specialists to make sure they are doing good to reach to their customers. The key benefits of marketing automation software are that it gives you the ability to set up your own campaign one time, with easy to use forms and templates and the rest is done by the software itself.
6. Online and Offline marketing
Many marketing software can send marketing materials to leads offline; this is done by sending texts, postcards or phone calls when a customer reaches a certain point in the funnel. Most of the marketing software can help you to handle the implementation of your campaigns, some software also helps you to come up with content for your marketing, which will help ensure that your drive engages with the right audience.
7. Improved customer satisfaction
As the owner of big business, your time is valuable, but your costumer's time is no less in worth. If your customers are facing any problem and want to find its solution, they must not face any kind of delay in resolving it. If you are using automation, as soon as a customer contacts your company, all the information about the customer is made available to the representatives of your company. your representatives will be able to retrieve all the available activities related to past purchases, preferences and anything else that might assist them in finding a solution. This gives the experienced representatives the ability to resolve the problems within few minutes by assessing the database of potential issues. With CRM software, customer support becomes a walk in the park.
8. Improved data reporting
The use of sales automation eliminates the possibility of mistakes in calculations. The system stores information in one place which improves the process of data analysis as a whole. Easily integrated with different tools and plugins, you are able to generate automatic reports which increase your productivity. You can easily personalize your dashboard to quickly locate information needed like sales goals, customer information and performance reports to reach untapped opportunities. It helps to make effective decisions to reap the rewards in customer loyalty and long-term profitability.
If you are able to understand your customer you can give them the services they want with more ease. It strengthens the company-customer relations by giving them the ease of communication, organized data and improved customer support. All this will make sure that the problems that are faced by the customer are resolved as quickly as possible.
Keeping your customers happy should be on top of your priority list, as they are the most important part of your business. If you are not able to provide your customers with the best services and satisfaction, you are putting your business at risk. The Sales Automation system is not about hard work, it is about working smart so that your customers get what they want, and you do too. Three out of four customers say that they are willing to spend more money if they have a positive customer experience. And such a tool will help you do just that.