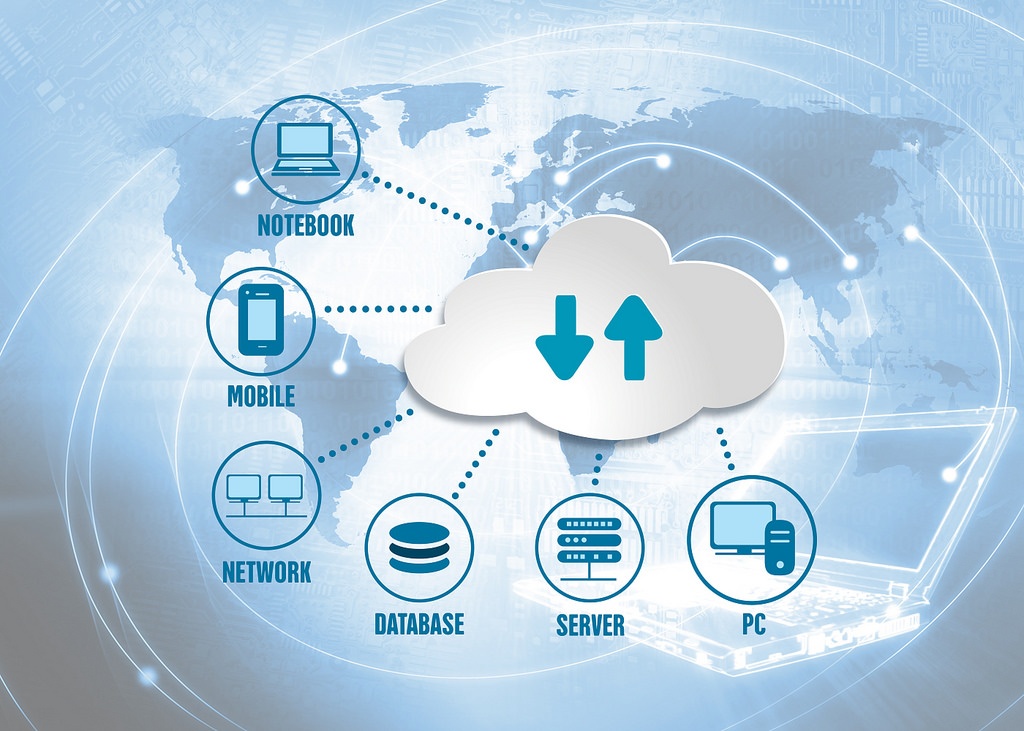 Technology is driving the business, in today's era of constant demands expansion where the opportunities and the explorations are enormous and all this lead to a multi-dimensional facet of understanding the demand and supply from both the ends consumer as well as the manufacturer. One such trend to look out in 2019 is IoT which is acting as a boom in the expansion of the horizons of the business three folds. This same craze of adopting new world digitalization is also making its mark in the logistics department.

Adaptation of IoT gives more organized and systemic power to the transportation system as a whole, leading to less chaos and finances loss. Who does not want this in a business module where the task is handled easily and the profits are high? With the help of advanced system like usage of sensors leading to more detailed information like weather on the way, the condition of the roads and locating the address of client this all lead to finishing the deadlines on time and more convenient way of meeting customer satisfaction in a hassle-free form and optimizing the pricing.
Logistics was one of the first industries to adopt this trend and creating multimillion dollar business out of this opportunity which is beneficial to many small scales setups too. Hence, it is important for companies to understand the value of such essential system and come up monitor how the technology is making an effect in the logistics world. This is the most underrated industry but now is becoming one of the major ones to work in to thrive.
This can be beneficial to many companies and industries in a smaller horizon as well as bigger rulers as it uses the network and its sensors and intelligent devices like Smartphone or personal computer to streamline and outsource the technical data to use directly on the manufacturing floor, collecting data to further streamline the information. It is changing the industry in the top to bottom where everything from roadways to Trucks is getting interconnected through wired and wireless networks. The best thing about the whole system is the usage of the protocols which is just similar to any other form of internet.
Let us see a few of the pointers that we can learn from IoT incubation in the logistics
1. Transparency is crucial for growth
Every business module runs from two ends that is consumer and service provider, this end to end relationship is required in every set whether high-end luxurious brand or startup. In such cases, IoT is proving out to bliss as this system provides easily accessible data and route the information in every step.
Take an example of an online shopping website you have ordered something from Amazon and want to get it delivered at your doorstep, you can easily track your package with date and time with all the relevant information being shared at your Smartphone screen in just a click, all this is simple use of IoT in industry but has created a huge revolution developing a trust factor among consumers hence increase is sales are guaranteed.
Vice versa from the consumer end say we have requested a return the courier guy will come with a simple device that has your signature matching and all your information and data, so from the service provider end too IoT system has bought up the transparency.
2. Workers' problems can be solved faster
No doubt workers are the basis of any business module and taking care of their needs and problems they face ultimately lead to better business and low-cost maintenance and higher satisfaction.
Take an example of bad weather circumstances that a driver can face on a way this can be easily curbed by the monsoon prediction sensor and weather update hence avoids the discomfort of the driver similarly if a truck breaks down on the way back up team can be sent or a required arrangements can be done all with the help of simple internet connectivity.
Maintenance of the vehicles can also be tracked down easily another aspect is the presence of maps; these can help the driver in avoiding the busy roads and make the drop easy and stress-free.
All these facilitate a better understanding and consumer relationship which was impossible in the pre sensors era. IoT in this time is expanding requirements and decreasing resources to give a universal visibility of events that lead to better business scope and money to utilize exploring the collaterals for better sales.
3. Better safety compliance
IoT also deals with the humanitarian aspect of sustainable development that makes the world a better place to live, in such a scenario whole understanding, is based on the importance of each human life and understating the value of life.
IoT is also helping companies' logistic industry in maintaining the apt rules and regulation for safety and security and resulting in better implications and avoiding injuries and minimum casualties.
Even though safety and compliance requirements are sometimes hard to keep up due to continuous changes in rules and regulations but on the other hand they also might provide enormous new benefits.
4. Consumer-driven approach
In the century of intense competition and comparison, the consumer is longing for instant desired result and satisfaction.
Every single thing is digitalized even your shopping experience and dining too. You can place an order with continuous tracking as well as the guaranteed delivery system. All these e-commerce websites are overcrowding and the logistic system they are using are overlapping with each other this leads to more workload on the logistic system but this was wonderfully dealt with IoT which may include GPS enabling applications that provide and data information about required routes and the ability to reroute vehicles and the condition ordered products.
5. Algorithms and calculations
IoT and its application in the most simpler way are very well tackling the expanding pressure in ways which led these firms to function in a better way of cutting costs, increasing work efficiency & creating better revenue possibilities. Calculation of the expenses and w to tackle them can be learned from the use of IoT in logistics.
For example, using handy apps we can easily find out the next nearest truck to the location and the consignment can be handed over to the respective truck which not only cut up the cost but leads to better time management.

No doubt today many industries have discovered and also well implemented how to use IoT and technology to create profitable business models or generating new revenue, but logistics companies top up the chart which is well equipped for adopting any change in the changing scenario of desired enhanced module due to competition. However, we have to understand that focussing on expanding IoT capabilities also requires much more than these breakthroughs in artificial intelligence but how humans are changing and evolving with a time of continuous growth of ever-expanding population.
Need help with IoT solutions for your business? Get in touch