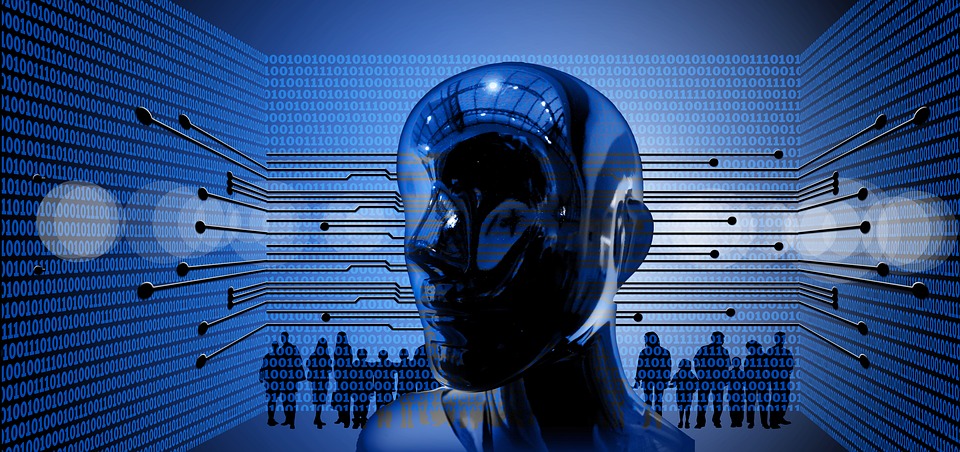 A virtual assistant (also known as AI assistant or digital assistant) is a software program that recognizes natural language voice instructions and finishes tasks for the consumer. A virtual assistant can assist with a wide range of virtual marketing responsibilities so that you can focus the attention on other things which require direct attention every day.
Various virtual experts have considerable experience which helps to produce preferred results with easiness. A virtual assistant can take attention for some of the less exciting sales jobs. Sales automation strategies can support sales leaders and groups to acquire more appropriate, significant, and actionable information.
Automation will become the time-saving virtual assistant
Automation tools have the authority to change the sales procedure from being focused through awareness into an active, data-driven journey.
It indicates that the sales team can save the earlier spent time by chasing down the wrong contracts and try to know the reason of wrong deals to chase.
When automation and AI is used correctly, there is a lot of time left to focus on sales with a targeted message and the help of additional value in every communication.
Benefits of a virtual assistant
Virtual assistants are gaining traction as a tool among many businesses, particularly small ones. The fact of the matter is that most businesses could use a virtual assistant at least some of the time. Need will depend on the level of business activity.
1. Focus on one niche
A team is required to run and grow a successful business. In the team, experts are needed as no contractor will be able to do the whole thing. Most of the VA contractors focus on one position. The main thing about a VA is that being an independent contractor. So there is no need to pay for office space, employee taxes, and benefits.
2. Focused on growth
Irrespective of the industry or market in which you work, digital marketing is more and more active. All the successful business which are focused on growth must grow and run effective digital marketing campaigns, and this includes having a sales page and a content platform.
3. Delegating repetitive work to VAs
The ability to delegate the repetitive work to them is the main benefit of a virtual assistant. In case you know its utilization, then it will provide a tremendous competitive advantage.
4. You focus on core business operations
VA allows focusing on the core operations of the business. It provides personal as well as executive support, by providing extra time to focus on the most important aspects of running the business.
5. Work efficiently at lower cost
There are many benefits to using a virtual assistant. Virtual assistants allow working more efficiently and effectively without spending money on physical office space. The virtual assistants play a crucial role on the public team. They are very smart and have a great eye for content. The virtual assistants never complain about being too large or too small. Neither they complain about tasks being too hard or too boring. Virtual assistants permit to start a company and stay lean to keep the charges down. The VA is very reliable and educated.
6. No administration required
A virtual assistant is usually a home-based contract worker, therefore there is no need to deal with administrative or employment-related matters. The contractor will be paid for the exact hours worked, that will keep the expenses low.
7. Focus on more specialized tasks
It allows focussing on more specialized responsibilities, such as creating content, recording videos, and building relationships with influencers.
Hiring a virtual assistant instead of a full-time employee is a great idea. In case you want to free up time in the work week in a cost-effective way without losing the cost of marketing which is done.
It may also contain running promotions, managing social media marketing, working on affiliate programs and much more. Automating some of these processes can be effective, but the responsibilities might grow with the expansion of the business. It is essential to hire a virtual assistant with the experience of digital marketing for working efficiently without diminishing the importance of marketing efforts.
Digital Assistant can perform marketing and advertising tasks. Hiring a virtual assistant not only help in marketing but also turn the business into a success. Work of a virtual assistant is wide and different due to this reason VA's are in demand. Hiring a virtual assistant can help the marketing endeavors through:
Research
Making Calls
Blog management
Calendar Management
Social Media Marketing
Article Marketing
What a business grade VA can do
Few things the virtual assistant can do are:
Plan Blog Posts: If content advertising is an important part of the playbook, add photos, upload posts, chose categories and tags, recognize target keywords, key in meta descriptions, and SEO-optimize the posts.
Schedule Email Newsletters: Write the newsletter text, and the VA does the rest. VA can log into the email list management software to input text, add new call-to-action buttons, update the mailing list, and schedule the newsletter to send on the decided day.
Publish Sales Pages: Having first-hand sales pages, landing pages, or other marketing collateral to publish on the site, the HTML speaking virtual assistant can wrangle the system to make an attractive final product.
Affiliate Management: While offering affiliate products or running affiliate programs, the VA can manage communications, new signups, respond to questions, handle payouts etc.
Automate AdWords: While using Google AdWords to drive traffic, the VA can run reports on existing campaigns, upload new ads, and work with AdWords writings to maintain the campaigns running easily.
Manage eCommerce Software: While using a shopping cart or eCommerce software, or additional similar solutions, the VA can manage. The focus on plan and content making and the business quality digital assistant will set up new products, create new coupon codes, process payments and repayments, run sales reports, and more.
How a VA can help with marketing
These are some of the specific areas of marketing where the virtual assistance may help:
Sales and marketing generally include various types of tasks like following trends and watching the market competition, manage selling budgets, describe strategic marketing plans, etc. and it is not possible for a single Virtual Assistant to handle. In spite of delegating the total sales and marketing, identify and give only the task consuming and boring task to them.
Virtual Personal Assistant can be really beneficial especially in the marketing world. Some of the advantages are:
Search Marketing
SEO
Social Media Marketing
Video marketing
Email Marketing
Even though the Virtual Assistants are seen as multipurpose individuals who can do a number of things, it is vital to note that VA is not super-humans who can take care of every single sale and marketing task. Therefore before hiring a VA, identify a particular assignment which -you want to give to the first and find somebody who is expert on that particular niche.
As vital as digital marketing is for the complete success of the business and constant growth, you may not have sufficient time to fully tackle all of the digital marketing tasks. Hiring a virtual assistant is an outstanding way to take full advantage of your own efficiency
Hiring an experienced virtual assistant, can keep expenses low and can benefit from improved productivity. Hiring a virtual assistant can be a perfect way to increase sales with little stress and reduced time demands.
Need help with new technology implementation? Get in touch