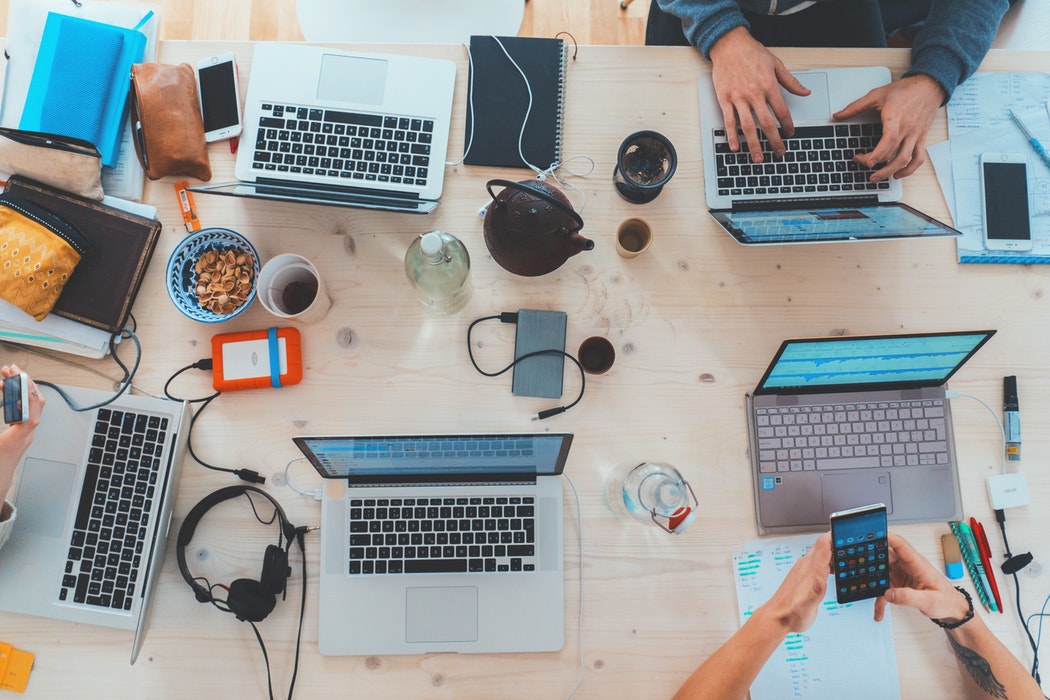 Business Data has become the lifeline of business in today's competitive world. In fact, all the significant decisions made by the companies will be depended on the insights gained by analyzing the data and information collected from varying channels. Businesses prioritize and try to gather as much data as they can for making the right decisions for growth and development. However, scrutinizing data and cross verifying them can be a challenging task. By including a big data solution, thus, no more a smarter choice for businesses of all sizes and types.
Nowadays, businesses know that they must invest in a solution that enables them to avail the unparalleled ​benefits of big data analysis; the next question will be about how to do the same. There are a plethora of software choices platforms that a company can leverage for coming up with a robust Big Data application. Microsoft .NET is an ideal choice to gain growth. Before diving deeper into the benefits of integrating .NET development with ​Big Data Analytics​, let us understand the basic concept of Big Data better.
Begin with the basics: Understanding Big Data
Big Data refers to complex data sets that are handled by advanced technologies. Combined with analytics, these large business data sets provide valuable and vital information related to customer preferences, sales, and market trends. It is necessary to understand that data alone is unable to provide value to businesses. To fetch a valuable insight, it is essential to combine this enormous data with powerful analytics. This fantastic combination can take the business to the next level in several ways like:
Enables effective business decisions by solving critical queries

Ensures accurate decision making by reducing the involved risks related to enormous data processing.

Offers a holistic view of the company for a better decision-making process

Reduces the time, money and efforts by giving genuine business insights

Improves strategies and operations
Big Data with .Net: What makes it a smart idea?
Microsoft .NET has an excellent development framework with many functionalities that help businesses to create complex apps. Businesses are depending on this framework for Big Data integration as it gives efficient working. Furthermore, an alliance between the two comes is essential and done by major business because of the Power BI. Microsoft's data analytics software with Hadoop is an ideal and open ecosystem. Since business is keen about data processing for getting actionable insights, they are investing in Big Data applications and a smarter move. And the businesses can get even more intelligent by making optimum use of .net development service to get a business application that gives value to the market. Merging .NET with IIS server is highly recommended for businesses to get a flexible and scalable application platform.
Is .Net suitable for crunching data?
The high-volume nature of Big Data requires to crunch data files to add a filter, aggregate, and to prepare the data analysis.
If a business performs a search related to languages for crunching Big Data, they will find that most of the sources will be associated with Java, Python, R, and Scala.
Unfortunately, there are not many sources that will consider .NET. So, is .NET development suitable to facilitate Big Data?
There is no reason why .NET cannot be used to handle and facilitate Big Data. This is because anything coded in Python or Java can be efficiently coded in .NET too.
The fact that Power BI, Microsoft's well-known data analytics solution, can be connected to the Hadoop platform to make Big Data crunching more suitable. Another reason to choose .NET is that one can get flexible & scalable business solutions.
Let's consider the benefits one by one:
Benefits of integrating Big Data with .Net
1. Better decision making
When businesses plan to integrate Big Data analytics with .NET, they are enabled to analyze enormous amounts of data and make better business decisions.
Furthermore, as the platform developed is customized, it helps businesses to act more smartly.
2. Faster, more effective issue resolution
Via the cooperation of Big Data analytics, businesses can make use of the solution to find answers to several queries in a systematic manner. Such as their customers want, needs, demands, which segment to target, which new products to provide them, etc.
Finding answers to complex questions become easy.
3. Data accuracy
If a business adopts Big Data analytics into a two-way process like (e.g., surveys, feedbacks, and questionnaires), companies can gain a complete view of solutions in an accurate way.
Moreover, the collected data can be compared well with the history of customers for planning and execution purposes.
4. Cost reduction
With the immense help of Big Data analytics, there is a possibility to reduce the size of data. This significantly reduces the storage and also bring down the data storage costs.
Building .NET applications that possess higher capabilities to store enormous data and also extract exact insights is the aim of the .NET development community. These kinds of apps have a high demand in the corporate world.
This integration can help to build a great digital strategy and business insights.
Big corporates and companies are looking for big data storage to make perfect business decisions and gain insights.
Businesses are considering the importance of Big Data and data storage, adoption of a solution that gives raw data a platform to create a flawless transaction. And operations insights has become a must for businesses and companies. The real challenge is getting stuck to choose the right development framework for the biz application. That can surely handle a massive amount of data and analyze the same to gain insights. .NET and Big Data Analysis combination are perfect that can be trusted anytime.
At the same time, it is also essential to choose the right application development partner for carrying out the work of the project effectively and at reasonable rates.
Need help with your Big Data solutions? Get in touch