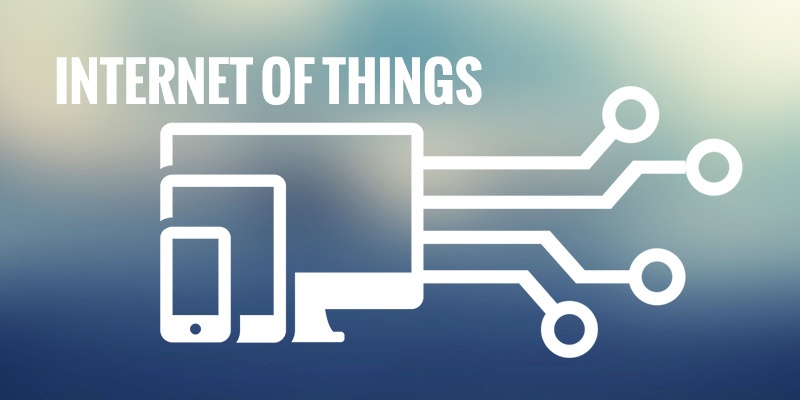 Today is the age of artificial intelligence and IoT, these two are completely dominating industries. Ever imagined having a home that could sense your presence and switch on the lights on its own. Or how about having a car that can adjust the temperature on it's own. This is all now getting possible by revolution world is facing, the world where technology dominates and things are becoming easier convenient which are now turning complex things into reality.
What is Internet of Things
If you are new to the subject than IoT are a chain of differently placed devices that not only collect the real-time data but considerate it also has the power to act upon it. This has encouraged the use of more wireless focused technological changes along the line micro-service it offers. This technology uses sensors, communication modules, gateways, hardware or maybe the cloud.
Why IoT is trending
Most of the industries are shifting towards advancement of technology where they need machine to work in the most appropriate way and require the energy to ultimately work upon. Energy resources are the one that is ultimately required on which almost 99 % industries are based on hence management and regulation of these energy sectors become prime important. The importance of these sectors have are indispensable and every secondary industry benefits by them. Like in a manufacturing unit machine needs electricity. In logistics trucks need petroleum and so on. Although it has the prime important but efficient management is skewed. This leads to millions of dollars lost annually to the economy.
Industries are dependent on two things machines and manpower and technologies are constantly forcing these two to evolve in the direction where maximum output can be obtained. Although adoption in old convention methodologies is quite difficult but tradition thinking is evolving all thanks to introductions like artificial intelligence, machine learning and IoT.
Issues within the energy sector
This one particular sector is still abated by the rule and regulation that has government controls; over it and hence requires a lot of legal formalities. Most often work done is in the form of paperwork and processing requires a lot of time that led to inconsistency and jeopardizing of overall quality and loophole creation.
As the extension to above written point there is also insufficient data available to study and analyze which further reduces the performance and more time is required to reach decisions and conclusions.
The lack of proper information and accessibility reduction in remote areas regarding regulation and conservation techniques often leads to higher drainage of resources. This needs to be maintained and controlled at every single step of the procedure. Here IoT can insure that no such disparity is observed and there is any can be corrected at very early stages, re-ensuring that everything goes smoothly right from the beginning to the end.
It has little or no methodology for the early fault detection within the units this may cause operation delays. This delay can be very harmful when it comes to efficient working and maintaining.
Lack of constant scrutiny over the degrading effect of improper energy regulation has a deep impact over environmental issues and creates ecosystem hazards. In today's era like any other industry energy sector is too looking forward for sustainable growth and solution which are focused on the balanced activities within the sphere of growth as well as production. The IoT device can be a savior here as it has the power to calculate the average consumption of each and every minutest use be it industrial or households. This may work toward increasing efficiencies. IoT can also work toward changing the energy consumption methodologies in a significant manner where users can understand the pattern of their energy consumption and can make customized solutions and future recommendations based on it. This all is possible not only by reaching the core of the issues by putting better data connection and maintain which is also in turn possible through IoT. This also enhances the CRM system within the industry which is the basic thing that is lacking in energy regulation sector.
If a survey is taken into account IoT is going to have U.S dollar 3.9 trillion effects on the global economy. Whereas the current distribution of participation IoT holds over economy is 11.1 trillion.
This proves that if noise is made in the right directions can be the right change required and resources can be conserved in terms of efficiency as well as energy, IoT have created as ecosystem of its own that is interactive in nature and is based on the population hence deeper targeting and conversion could be made possible. This helps in monitoring, reducing, processing and streamlining the flow of information from top to bottom. This allows better stability and cost reduction
Another independent research has shown that alone in America the energy industries have cut down to 14-20 percent on consumption and the result is only possible due to minute technological changes. These technological upgrades are turning IoT into new business opportunities which not only reduces consumption but also creates better environmental sustainability by tackling emissions and waste. This has lead to the market explosion with IoT topping up the chart. Energy sector is using the leverage to create better opportunities which in turn is helpful in forming better infrastructure and competent human resources. This could be possible in any scalable cross sectional sector like solar, wind, petrol, electricity, etc. with newer advancements like nano-technology intelligent thinking obstacle dilution becomes easier.
IoT can help regulate infrastructure
The energy sector as we have already discussed is still largely dependent on aging methodologies and infrastructure that is fragile. IoT can use sensors to connect the device to the network which can directly intercept from the environment and transmit data to the device. This can be further forwarded as the information to the analyst who allows smart working modules within the industry. IoT can also create automated platform for problem solutions by working in the alerts and predictive technologies which can enhance productivity, strategy and planning. All these changes ensure better availability, supply with less wastage. So we can say that IoT works on the system that requires less supervision and have its own performance tracking and mapping.
Making modules intelligent
The application of these technological updates including IoT has pushed people to think about the amount of energy they conserve. This has led to many developments including lower costing equipment as well as minimal maintenance. Let us understand It through an example oil field that is present in the distant remote areas can now have their own data centers which can send information to the predefined path from where it can be further sent to the supply chain. This real-time uniform area wise distribution of information allows improvements in the utilization of energy and efficiency with elimination the change of mistakes and wastage. Now day's companies are focusing on the integrated approach toward more smart and competent system for limiting the consumption and uplifting the knowledge. This allows better penetration, easier operations and regulation in the amount of energy supply through smallest of gadgets available to you which have internet connectivity like phones.
People have a wide range of gadgets from laptops to mobile phones which can be easily connected to their ac, television, washing machines to assess the control over it. Similarly devices can be developed which can maintain the energy regulation which can perceive and recommend reducing the bills just in a click of remote-controlled devices.
IoT also offers the solution based on easy flow of work dissolving larger chunk of data into better and simpler information. Combination of IoT with machine learning also makes the processing, managing and controlling this flow of energy in unidirectional manner. Big data analytics is an effective way in managing high data volume data collection through the sensors and processing them into performance at the base level. This step is critical to maintain as asset management again restrict the waste. This is a way of predicting and analyzing the loopholes in the whole process from collection to formation.
No doubt in revolution we are facing IoT has started to dominate most of the market change in a better sense. This has catalyzing the improved working manner, strategies and management in many sectors and eventually energy sector is taking participation in it. As the sector has immense scope of growth more players are including within it and increasing privatization is also playing a crucial role when these technologies make their way into the work-plan. The usage of IoT can be recognized as the key strategic phrase of application within the various dimensions. It also ensures more care, attributable changes which can over revamp the energy change.