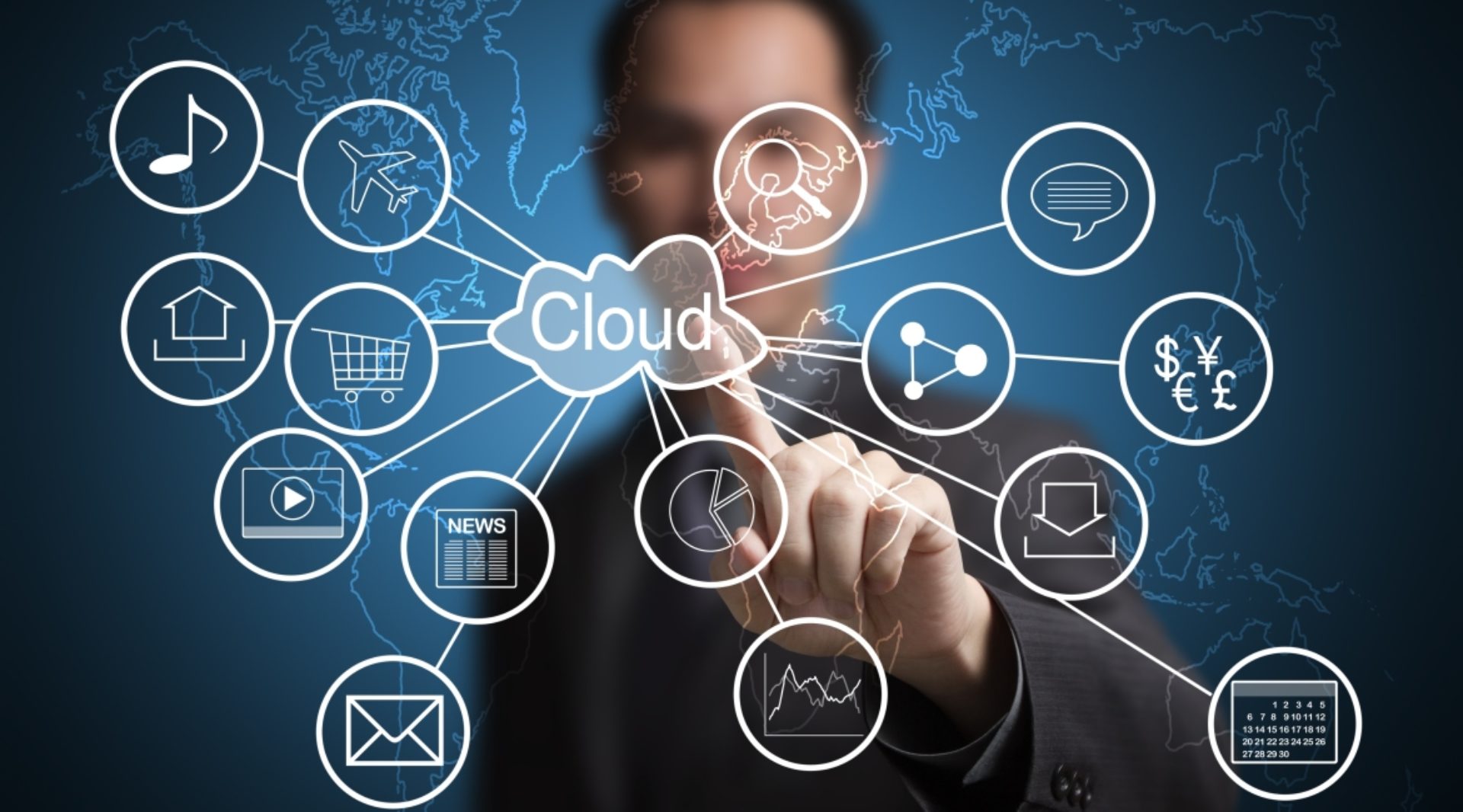 According to a recent study by financial software giant Intuit and consulting firm Emergent Research, 80 percent of U.S. small businesses will be using cloud computing by 2020. This is up from 37 percent in 2014.
What does cloud computing really mean? Is it just a fad? By no means, according to Cloudwedge.com. A recent article about ViON Enterprise cloud and its effect on multi-cloud environments is just one of many examples of businesses using cloud computing.
Here are some real ways cloud computing has helped small businesses improve efficiency and their bottom line.
More efficient team collaboration
Cloud computing makes it possible to work anywhere, share information seamlessly, and be updated on your employees or coworkers' project-related activities at all times. Employees can collaborate irrespective of their geographical location and access detailed overviews of project progress. This is helping them be much more productive in terms of demonstrating products and services to customers and managing work processes.
This is not just a matter of opinion. Recently, Frost & Sullivan found that companies who utilized cloud-based technologies were up to 4 times more productive than those who didn't. Employees can access relevant documents and files from wherever they are: at home, traveling, or in the office. The collaboration system that makes it possible to access documents from one central location increases efficiency and, ultimately, improves profit.
Higher productivity
In combination with cloud services, the so-called BYOD (bring your own device) trend has increased productivity dramatically. Everyone can work remotely from their device, and most employees appreciate this convenience and are working more productively as a result. Small businesses are harnessing the power of this technology through cloud-based applications like CRM apps, Google Docs, and Business Automation.
Save time and money on security
Admittedly, cutting corners on security is something one should never do. Many business owners labor under the misconception that it's cheaper and safer to keep IT operations in-house. We can't argue with the fact that one does need to relinquish control to a certain extent when they move to the cloud. However, many small businesses have found that a third party company can hold their data more securely than they themselves could.
Cloud computing makes it possible to basically outsource operational IT work to a third party. This shifts the burden and risk associated with having to maintain in-house IT infrastructure. The cloud service provider will take responsibility for routine maintenance, updates, and security. This saves a business money and time better spent on other important activities.
It can take a lot of resources to maintain your own IT infrastructure. With the help of cloud-based technology, you'll no longer have to pay high server and software costs or bother with data management and storage devices.
Lower operational costs
The cloud's financial model is economical and predictable. It is easy to scale up if your business grows. Only a flat monthly rate per bandwidth used or per user is charged, and there are no upfront costs. Making the switch to cloud servers saves energy, minimizes IT support demand, and does away with the need for constant server environment refreshes. All this saves your business money.
Lower maintenance costs
Hardware maintenance costs cut into many businesses' savings and profit. This has unpleasant ramifications for businesses of all sizes, but particularly for small and medium-size enterprises. Small businesses are increasingly turning to cloud computing to lower maintenance costs and reduce the scope of their maintenance tasks.
It is, in fact, quite difficult to set business revenue aside without cloud computing. Many small companies have found that business automation has not only helped them break even, but also turn a profit.
Lower marketing and management costs
With cloud-based tech, all you need is a computer, a web browser to launch and run your business operations, and high-speed broadband internet. The money you save can be invested in product development and marketing. Of course, cloud computing is not completely free, but it is far less expensive than conventional data management tools, product development, storage methods, customer support approaches, and marketing methods.
If you're completely new to cloud computing applications, you could try applying them in just one area of your business processes such as data storage, sales, or marketing automation. Have an expert analyze and test your cloud computing platform, environment, and applications. Cloud apps have proven to be of benefit to many businesses.
Could it be time to overcome your resistance and jump the bandwagon?
Adaptable to fluctuations in demand
Cloud-based technology gives companies greater flexibility, making it easier to adapt to market conditions. This flexibility is not possible with conventional solutions. One way your profits can increase is through timely response to increasing user demand. Because the information stored in the cloud is accessible to your business in real time, you will become aware of any fluctuations at once and use cloud services to adapt your services and offers accordingly. This will eliminate the risk of IT system overload or deficit of supply.
Prevention of data loss
Loss of data can incur unexpected and unwanted expenses. In the past, entire businesses have been destroyed by data loss in the wake of a fire or another disaster. Cloud services have made data safety and protection very easy to achieve. Leading data service providers are focusing on security and innovation, and cloud storage has become safer than ever. For example, cutting-edge providers are storing data on chips instead of disc drives, which are an even more secure method of backing data up.
Cloud services incorporate virtualization technologies, enabling use of cloud-based recovery models. The provider holds copies of your business' data at data centers, making sure you'll never lose it.
Sometimes, the business landscape can be too dynamic for our liking. We find a flexibility that we simply do not possess is needed because some business aspects are quite hard to adapt to. Cloud computing has given many firms this flexibility, allowing them to adapt to market conditions in a way that was previously impossible. This virtual solution to external and internal demands can be integrated in combination with tools you already have. Small businesses are effectively leveraging the capacities of cloud services to improve efficiency and drive their bottom line.
Need help with your cloud solutions and implementations? Get in touch