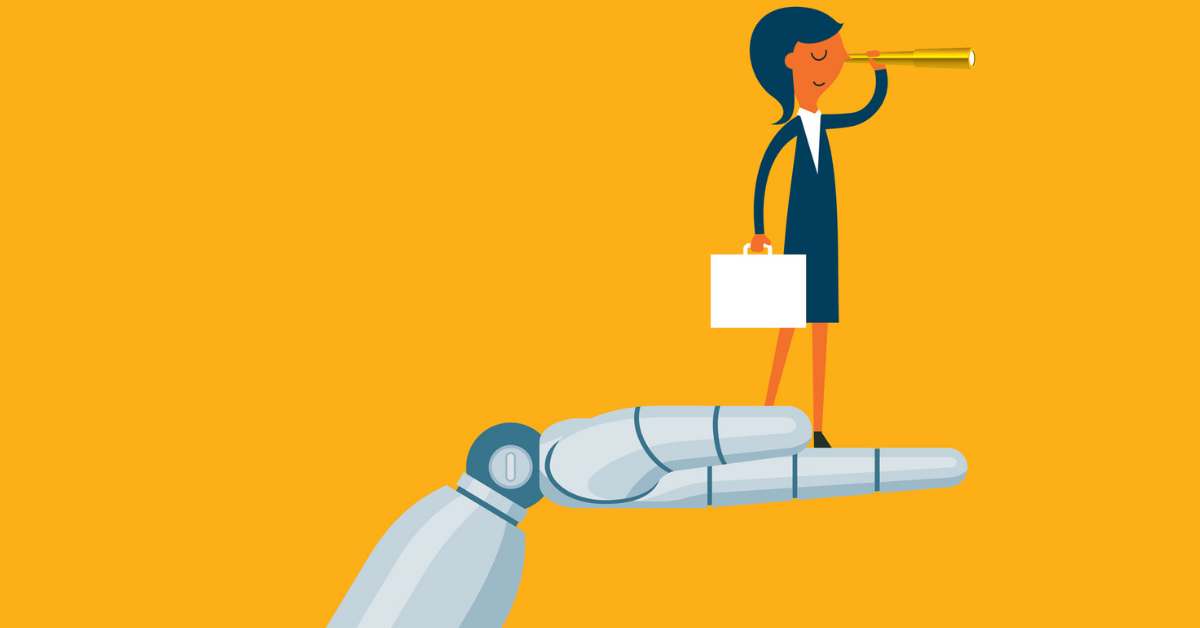 Artificial intelligence plays a crucial role in influencing how did market works and organize itself. Artificial intelligence with respect to the business outcomes in market exploration is a hot topic nowadays. In upcoming future even today any kind of marketing or advertising, conference, event and session within the industry is the outcome of the market which is impossible without involvement of artificial intelligence. Artificial intelligence works on both sides for the consumer as well as seller. Technology is marking its footprint in every dimensional of humankind and the way market world works is not being in touch with it. Artificial intelligence has the power to influence marketing, the buying understanding of consumers, habits, advertisements and deciding the future business flow. Both personal life and professional lives are being affected through small changes that took place after the technology updates.
Thanks to technology like Alexa and Siri which combines with advanced analytical tools empowering machine learning. The revolution in the intelligent marketing world is the new milestone which the world is going through right now. This has made the flow of information within the market but affordable a message customers as it is marketers. After extensive research now the benefits can be explored to artificial intelligence have given the power to marketers in a larger extent that encourages them to adopt data-driven approach for their marketing decisions and other processes. While we can say that artificial intelligence is still in the butt face but one thing we are sure about is the continuously evolving nature of the technology. On the bottom line, it is always important to know how artificial intelligence is changing the market and to go with the influx of it.
Some statistics
Artificial intelligence is empowering the experiences by creating more marketing opportunities that are rational and personalized. As per the study done by Google more than 60% of travelers from US consider impulse trips preferring good hotels and flight details based on their past experiences. This creates higher expectations in the market. In the same study, it was also found that 50% of travelers feel that the service providers should research their information based on personal differences in the past behaviors which help in overall trip experience based on personalized preferences. It also came forward the 36 percent are ready to pay more if similar services were provided. The above-given example shows that if a service provider in the market is willing to provide its services empowered with artificial intelligence it enables to understand the past behavior and preferences of the customers then his business is going to face a boon period as more and more customers will be preferring the agency.
The above-stated example shows that combination of AI technology with strategies pointing out at marketing which is about the services to the consumer has an upper end of the competitor in this market. The level of consumer interactions that are simple to conduct attracts more information than the instantaneous outcomes. This increases the opportunities for the brand to meet consumer expectations. As far as the concern of opportunity was market is can fully realize the personalization and relevance in the given case. Digital advertising platforms can achieve better levels of communication than before thanks two social platforms like YouTube and other social media websites when this is combined with customization artificial intelligence make it possible for marketers to have made the flow of information within the market in forms of Campaigns that suits the intentions and requirement of the consumer at a given moment of time. The interaction of the consumer become more relevant I left and went to the end to end. This helps the market here to account the data and use it for future predictions and use this may include purchase history relevance and optimization in real time.
Camping that suits their intentions and requirements of the consumer at the given moment of time enforces consumers to become more relevant and eventually end into positive outcomes. This helps the market in accounting data and using it for future elections. This can be used in many ways including purchase history relevance and optimization in real time. Thus artificial intelligence and machine learning are changing the way CRM operates, finances moves and new potentials are created within the market.
What needs to be done
Artificial intelligence allowed focusing on the quality of the data, with the age of marketing enabled with artificial intelligence quality maintenance become quite easy. Advanced AI systems that are recognizing neural network and deep learning requires a lot of data. Collecting a large quality quantity of information is there for important however it must be understood that the quality cannot be compromised for the sake of quantity. If we study the basic logic It becomes very difficult to identify and understand the pattern through poorly maintained data. Hence data plays a crucial role introduction and making this strategy is. Hence we can say that artificial intelligence also occupies the role in the flow of data within the market this can be done through AI analytical tools.
AI and automation
The use of Google open-source machine learning platform TensorFlow InstaKart used it to predict how shopper follows a certain pattern of sequins while selecting things at given point of time on shopping. This approach reduces the time per minute. if we measure the time saved with the help of the help of automated tools then this will translate into 618 years of shopping time that year. Infusion of artificial intelligence and automation is a new breakthrough especially for the executives who are the ones taking decisions at the forefront of the organizations. They can now intelligently automate simpler tasks and allocate more time in an area where most important use of human mind, intelligence and thinking are required. Hence management of input plays a very important role as there could be some complex and difficult challenges which are marketers can face and needs to be understood.
Now people working in the market can invest more time in human interaction for example addressing the need of the customers which becomes very crucial as consumers are becoming more digitized in today's world. They are coming more used to automation technologies and somewhere in the back of their mind they demand the same, thanks to their personal smart artificial intelligence-powered mobiles phones and laptops things are made possible.No marketers have increased their resources and are unable to push their boundaries when it comes to creativity for their market complaining as the production is being in force by the prediction.
What needs to be done
While we all know that automation is a great thing but sometimes it becomes hyper induced to adjust automatically with complex knowledge it offers. People may get freaked out as sometimes they do not understand the concept of delegates. Things can happen and everyone needs to accommodate as per requirements. It is not easy for people to go along with the mindset and the working of artificial intelligence in the market, through various dimensional involvements things need to be accommodated as per situation. Take simple steps for example viewing and advertise that are targeted at them can be a magical experience and one will appreciate it. Therefore automating each and every dimensional impress it is not good especially if the market is open and deals with different states of people. Some of the marketing processes really need to retain the human touch that would artificial intelligence automation on machine learning. One should go for automation when it really has an advantage over it. One should not always run for conclusion rather explores the scope and goal as per the needs of the market to be fulfilled.
It cannot be denied that a lot is happening in the world of marketing when it comes to technology like artificial intelligence and machine learning. Marketers also need to understand that this technology helps in data analyses and have various unexplored capabilities. It should also be understood that this technology needs to be continuously evolving and as per requirement of the customer. From an investor's point of view it is always good to have a backup of technologies like artificial intelligence but one must always make sure before investing that it is purely purpose based and value creation based on customer inception. Innovation also plays a very crucial role when it comes to implementation of technologies. Marketer first themselves understand the value and potential of AI before involving it in very market circulation only then the market, as well as the marketing methods, can be gel led along with a customer trust on the particular technology.