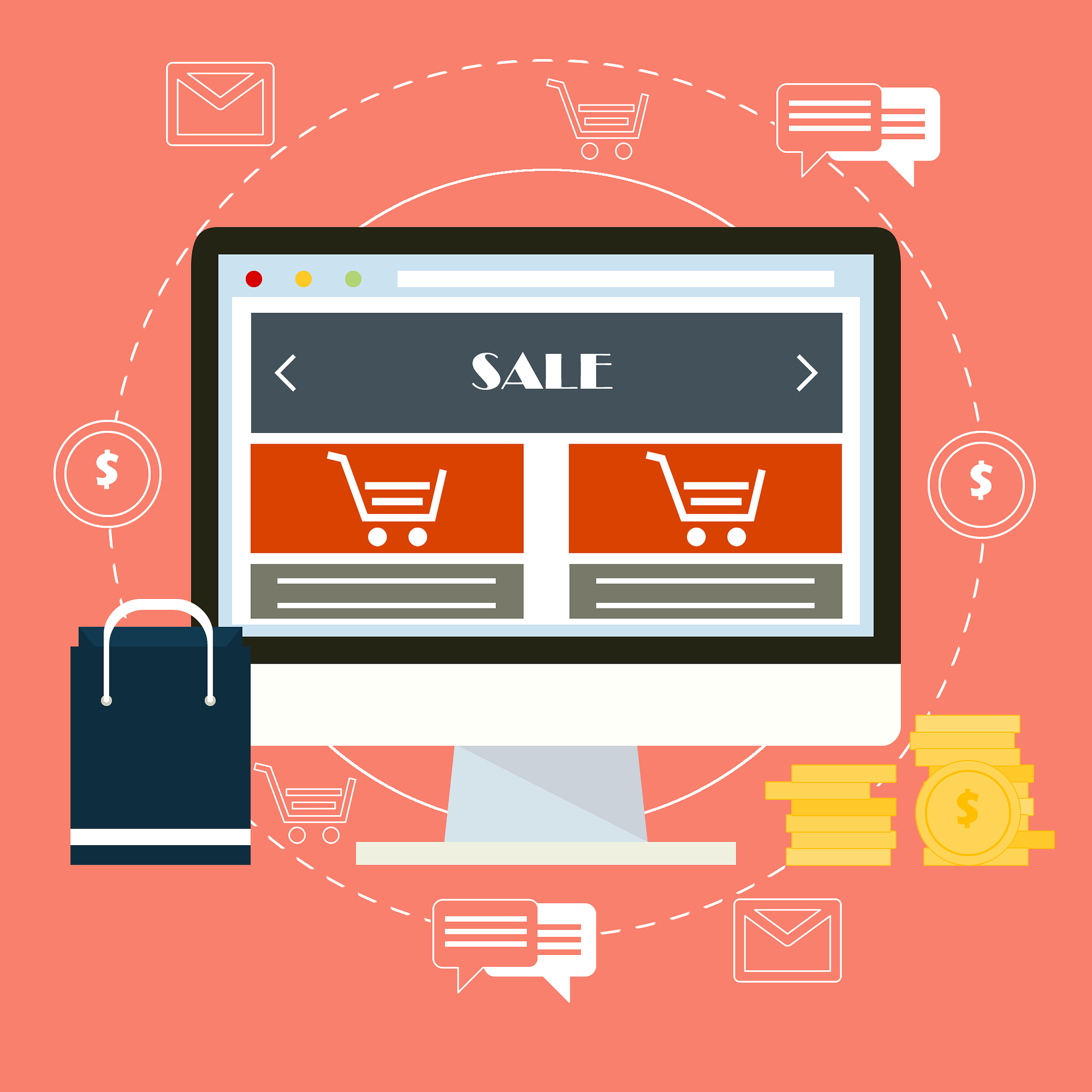 When it comes to online retail, entrepreneurs are quite vested in the type of products chosen for the site, review count, and the speed of payment processing. There's also another aspect of online retail that businesses should pay attention to but rarely do: design principles.
Most e-retailers don't think about site design beyond choosing a theme for the site. However, market research shows that site design has a lasting effect on user impressions, navigability, and even the credibility of an online store.
Read below to learn more about the importance of site design for eCommerce:
Good design creates the right first impression
We are often told that first impressions can be wrong. But research strongly indicates that first impressions have a profound impact on how we interact with people and objects. Websites are no exception.
In the digital world, it only takes about 0.05 seconds, or 50 milliseconds, for a user to form an initial impression about a site. And that impression determines whether the user continues to browse or abandons the website.
What is it about your website that impacts a user's opinion? The design. In a fraction of a second, it's the design of the site that determines whether a user likes your site or not. If the design of your site is appealing, then the user forms a positive impression.
Positive impressions lead users to continue browsing the site. It also has an impact on the overall interactions the user has with your website. When the first impression is positive, the subsequent purchasing behavior is also positive.
In other words, a well-designed eCommerce website leads to a lower bounce rate and possibly a higher conversion rate.
Plays a huge role in mobile responsiveness
Mobile responsiveness refers to how well a website loads on a handheld screen, such as a smartphone. Mobile responsiveness is absolutely necessary for online retail websites as more consumers are shopping using their smartphones. What makes mobile responsiveness possible is the design of the site.
How well your site is designed plays directly into how well it loads on smaller, handheld screens. E-retailers are often advised to build responsive websites. This largely refers to designing a website early on with mobile users in mind.
If you don't pay attention to site design on a regular basis, the mobile responsiveness of your online store could falter. Therefore, adopt a smart design plan for the site, and stick to it.
Enables smooth navigation
Any online store has to be easy to use for a visitor. Users should be able to go to product listings with the utmost ease. Intuitive design is what facilitates obstacle-free navigation.
Most web templates available today allow for easy navigation of a website. However, if it's been several years since you've established the site, then it should have probably grown. As you add more elements to the site, navigation naturally becomes more difficult.
But this won't be the case if you pay attention to the design and make it more intuitive and simple. Good design is well thought out. It not only makes the website more appealing, but it also makes online stores optimally functional as well.
Establish credibility
Your site could have the best content in the world. Your store might even offer superb discounts that rival everyone else's . However, poor design could overshadow all these positives and cause users to stop visiting your website.
As mentioned earlier, design plays a crucial role in formulating the first impressions of your site. It also plays a huge role in making users trust a website. According to several Stanford studies, good site design is important for establishing the credibility of your website.
It's not difficult to understand why users might mistrust a site with a so-so design. A well-designed site indicates that the business has actually invested money in setting up the online store. Poor site design usually means the site owner is not particularly vested in customer service or appearances.
Internet users are savvy enough to know that badly designed sites are associated with scammers. Potential customers may suspect that your online store is just a front for a spurious online operation. If you want the target audience to take your e-retail venture seriously, then the site design must look professional.
Stand out from competition
It's no secret that online retail is extremely competitive in the modern age. eCommerce websites employ various tactics to beat the competition. However, good design is an easy method to stay out of the fray and attract customers.
As discussed earlier, good design makes great first impressions. A well-designed site could help distinguish your website from the competition. As customers pay attention to the aesthetics of an online store, a visually appealing site has the leg-up in the rat race to capture the most conversions.
Facilitate SEO and Digital Marketing efforts
Design plays a major part in how optimized an online store is for search engines and other ranking purposes. Want to insert high-converting keywords and call-to-action buttons? These SEO tactics only work in conjunction with great design.
For example, if you want to place a call-to-action button, it should be in the right place and use the right font, color, size, and style. Without these important design elements, a CTA button simply would not work as intended.
Good design typically takes care of optimization concerns right from the start. If you invest in this from the beginning, eCommerce entrepreneurs can avoid costly mistakes later.
Good design reduces site loading time
Website loading time is a crucial factor in determining the bounce rate, conversion rate, and even the page ranking for your online store. Google recommended e-retail websites load in less than two seconds. Google penalizes sites that take longer than 2 seconds to load, particularly on mobile search.
To avoid site loading issues, pay careful attention to how your website is designed. For example, are there components on pages best described as unnecessary? Are the pages cluttered with images, text, and video? Sensible design gets rid of most of this data that increases the site loading time.
Improve chances of conversion
The conversion rate of your website hinges on a number of factors. It's hard to pinpoint one element without a careful analysis. Generally speaking, however, bad design is bad for the conversion rate. If your site takes forever to load, is difficult to navigate, or is unappealing, then all these factors would negatively affect the conversion rate.
To improve conversions, re-designing the site would be in order. It may not be the sole factor that drives sales down in your online store. However, improving the design is a positive step forward in improving the conversion rate.
To summarize, website design for an online store is closely intertwined with its conversion rate and overall appeal. If you want a great online store with a low bounce rate, where people spend time browsing, then invest in design. Aim for a highly functional design aesthetic to keep customers around and profit more compared to the competition.
Need help with your eCommerce website? Get in touch