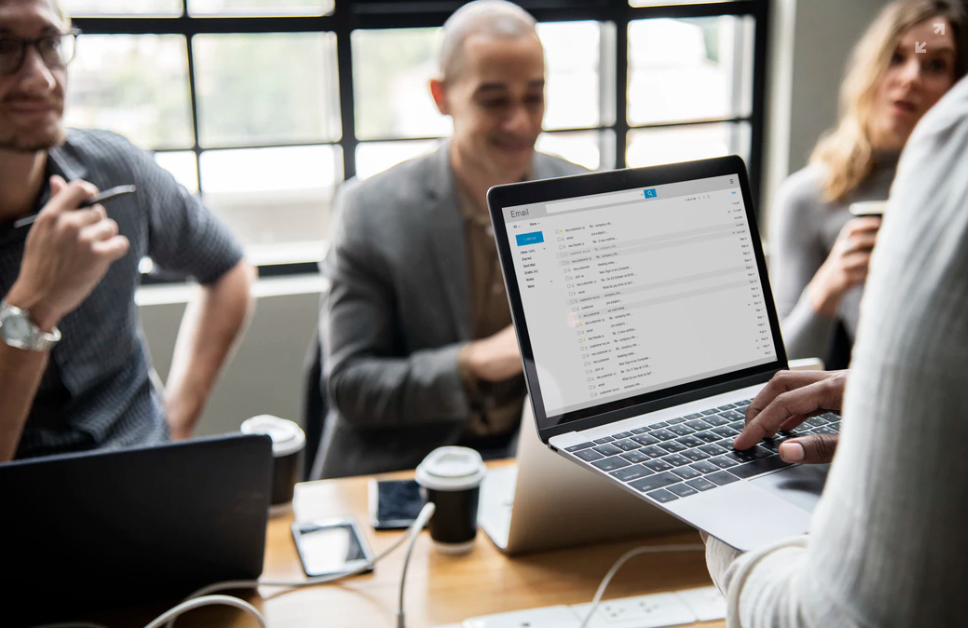 We all know that AI is one of the trends which is growing with fast speed and is going great since ages; in 2019 also same will follow and AI will continue to expand in other sectors also. Not only bigger companies but small start-ups have also incorporated many AI applications in their working; many new AI tools have been added by the companies that are related to content management.
Companies are working hard to introduce and accelerate AI in their routine CMS usage as it is more user friendly and helps to find the new content either through visual video or audio. We all know that AI can give the content management system a new life as it makes the experience for the user more comfortable, easier, richer and more convenient.
Since ages AI has been part of our day to day routine and has started affecting us on broader horizons of dependability, look at newly launched Alexa with Amazon echo speaker system, it is a perfect example that how Bluetooth working is affecting as well as how we assess our data and utilize it, the same can be linked to Google assistant where you can connect to the world and assess the data containing thousands of files without manual interference. Also, think about self-driving cars and sensors which are used in the driving test they give us the perfect insight that how AI can be used to influence a simple task which would have been very cumbersome if done manually.
Use of AI in CMS
Use of AI in content management is rather new and its competence is being checked upon with introduction to the system by many companies. It is being used in content management to analyze behavior pattern of the customer in the past as well as the present which in turn helping companies to set up their priorities and let the product based studies shape up and the services provided by them. This all will ultimately help in expanding the business module in a particular set up.
For the purpose of content management AI can be used in either of the following two ways
Graph learning technology as well as machinery system studies for the content collaboration which suggests certain related content to the company, this enhances productivity.
As content classification that uses the case based extraction and working on the core knowledge extracted from the business documents and then storing it as data for further usage in the applications like management, risk analysis, fraud detection, and customer service.
No doubt AI is becoming a new center point for content management system where technology dependencies are expanding globally and becoming more artificial intelligence driven.
How AI influences Content Management Systems
Exploration of new horizons
As a native website is designed in the language that usually acts as a barrier for expanding the business to the next level. No matter how large is the company profile or the representing website if the content of the website is in a particular language it will not be able to introduce the greater base to the users, which can hamper productivity in a scenario of increasing global competition.
AI is being used in developing a translating system that can convert any native language into a user-friendly system of communication. Hence, a CMS system is working on the basis of AI in such a way that it gives a user-friendly as well as a flexible environment to its audience. This allows the dynamic translation of the content. Take the example of many online shopping stores like Amazon which are beautifully using AI to translate the native language to convert prospects into business.
Insight into content
Customer experience is the key to profitable business and that's why much more efforts are being put forward by the companies to enhance the experience. This content can be in the form of social media, audio clips, videos, podcasts, writing either in short or long forms or SEO marketing for e-commerce. In order for brands to excel in highly competitive cross-platform strategies, the consistency of the working at every given channel is very important. Continuous scrutiny of the marketing content is necessary which lead to the formation of a win-win situation. However, with the rising number of modes and methods available for marketing, this becomes sometimes very difficult.
Artificial intelligence can very well solve this problem. As usage of AI tools and applications allows the companies and brands automate the workflow and let the creator understand the kind of content to which users want to get involved and indulge. This concept at the current moment is helping brands understand the published content.
Image recognition
AI techniques are now a day being transformed to help enterprises in streamlining data that may include thousands of file having documents audio, video and images. This is done by accurately tagging them and generating a large database automatically. A good approach for content management is selecting an ideal combination of human resources and AI which acts as a perfect solution for the benefit of enterprises in many senses.
Advancement in science and technology is becoming a backbone in engagement of the content interesting and friendly for the consumers. Now Robots can reduce the time taken or easily perform repeated tasks that prevent piling up of unnecessary data. Now tasks can be automated, this changes the scenario of things and how they have been done till now, reducing the time consumption with a logical approach.
Propagating the content
Propagation of the content is becoming crucial for promoting brands as well as companies. AI can streamline the process making it faster and more convenient. These changes allow the marketers to publish their content automatically in many social platforms including YouTube, facebook, and twitter in one go. AI applications and tools also allow the promoters to study the database of the users and their responses. Users can make on the spot recommendations and promoters can reply back to the questions and queries of the users relate to the product.
The key to the change in content management system is due to automation tasks, prompt responses content publishing which challenges the content management system to diversify and improve with time. This enables the whole system to become better at its core competence due to the implementation of points like asking the right questions of developers, streamlining authors and marketers on a single platform, and connecting all this to AI applications. No doubt a marketer cannot go through the endless data then and now on a daily basis in such cases the use of AI tools along with the human interference on the creative front will act as a perfect combination.
Need help with AI solutions? Get in touch