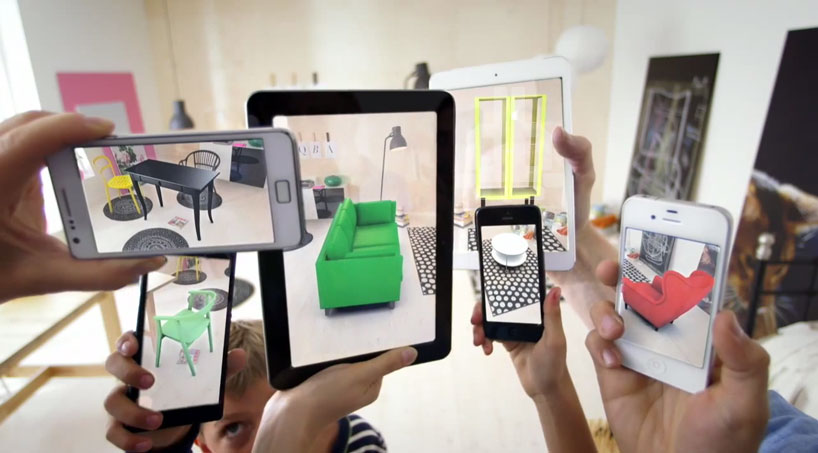 Virtual reality (VR) and augmented reality (AR) have been emerging as the cool kids in the class in recent years. Major tech companies like Facebook and Google are also jumping on the bandwagon of enhancing their services with these technologies. 
There was a time when visualizing a piece of furniture in an apartment was a dream. Well… not anymore. Augmented reality lets people visually perceive an object at a place without it being there in reality.
In the interior design industry, augmented reality is now the elephant in the room. Major firms are utilizing AR to let their customers check how their design will turn out at the end — before it's even implemented.
To get you informed, here are some benefits of using augmented reality in interior design.
Boosted sales
Customers like to see what they're getting — that's why they often tend to purchase an item in a physical outlet rather than an online store. AR picks up that approach and takes it to the next level by letting customers see how the product will look at their place.
According to reports, more than 70% of customers say they would purchase an interior design product if they could see how it looks at their place. By letting your potential customers see what they're getting, and how the result will turn out to be, you're essentially boosting your sales.
Increased customer satisfaction
Customers often don't get satisfied before they see the results. And without the use of AR, it's not possible to give them that information beforehand. Sometimes, customers even turn out to be disappointed with the results and might request a revamp. In such cases, the customer might feel tired up and decide not to work with you for any future projects.
AR takes care of that problem and lets customers see and get satisfied with a design before it's put in place. That way, they're very likely to be satisfied with the end results and be loyal, returning customers. Needless to say, loyal customers are a blessing and you must get them at any cost.
High productivity in workspaces
Coworking spaces are busy and must be designed with extreme care for maximum productivity of the coworkers. Using augmented reality, it's possible to visualize and design a coworking space just like the manager wants it.
Neatly and precisely designed working spaces let the employees perform at their best by eliminating distractions. Ultimately, they get things done faster and more efficiently, boosting the productivity of the entire workspace in the long run.
Effective remodeling
You know things could turn out to be tricky when a customer wants to remodel one of their rooms, let's say the bathroom, and can't explain the requirements effectively. It makes it hard for you to work on the project and design something that'd fit their requirements.
With AR, you can make sure you're on the right path by communicating the design back and forth. For example, you can design a shower replacement and show it to your client with AR. If they approve, you can go on to install it in their bathroom.
Competitive advantage
In the modern world of 2021, companies that embrace new technologies get ahead — and the ones who don't — are left behind. The same goes for firms in the interior design niche. Embracing AR gives you the competitive advantage you need to excel in your field and achieve the desired level of success.
With AR, you can accelerate your workflow as you wouldn't have to spend a lot of time explaining to customers what they're getting; you can just show them. It enables you to be more efficient with your time and market your services to be faster than the competition.
---
AR has been toping the shelf of priorities in many modern firms, including tech giants. AR provides companies in the interior design industry with a competitive advantage. Moreover, it lets them be more productive with their time and build better, meaningful relationships with clients.
All in all, embracing AR in your company's service line will help you increase the number of satisfied customers, get more sales, and ultimately, make more revenue.