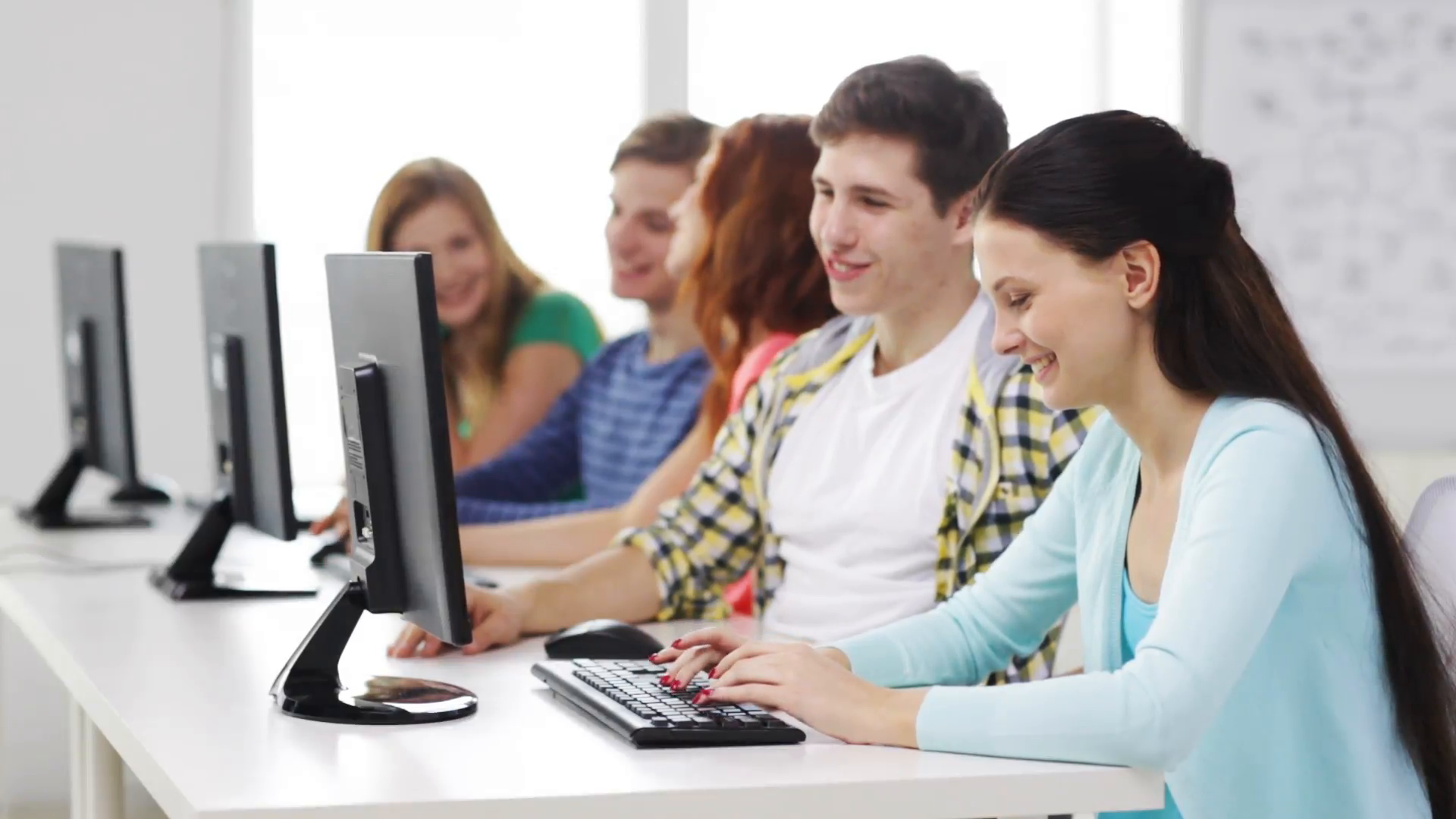 In the world of technology, there is always something innovative and trendy going on that you should align with your sales and marketing strategy. This will enable you to make more informed and functional decisions and to create a workflow that is future-oriented.
If you want to use the most powerful marketing strategies for your education business, you need to make the best use of the latest technology. The following seven tools here will give you an insight into what's trending right now and how you can use it to its full potential.
These tools will help you grow your education business and enhance the work culture in your organization. Without further ado, let's take a look at the top 7 education marketing tools you should use as a marketer.
1. Facebook Blueprint
No matter what your plans are, before you start, it's crucial that you learn more about the niche you're interested in. In every field, there is certain information and some ground rules that you need to master.
Facebook Blueprint is a great tool for marketing information. It will help you to develop your skills in digital marketing enabling you to achieve your goals.
Moreover, Facebook Blueprint offers you more than 75 courses which you can choose from. As a result, you will get familiar with the intricacies of marketing, how to create the most suitable tests and much more.
It allows you to take marketing techniques into your own hands and empower you to start implementing them. You won't need to rush as there are no time limits in courses. So, when it comes to reading pace, you can set your own.
2. Communication with the team
Your team is an essential aspect of your business when it comes to growing your company. Their value is huge and it's crucial to stay in touch with them all of the time. Thanks to the advancement in technology and many new ways of communication, you can choose one of the communication tools to be in contact with your colleagues.
By picking the right app, you will develop a strong, professional relationship within your education company. Slack is a messaging tool that very popular in marketing companies. It's an easy way to stay in touch with your employees and contact them anytime.
Your teammates can reply quickly and get back to you with the needed information. You won't need to get through the process of sending an email for every little thing. Slack's modern features allow you to start channels and to chat with different groups of people.
You can integrate your daily communication tools with it – Gmail, Giphy, etc. Google Hangouts, Facebook workplace, Microsoft Teams, Flock, Glip are some of the alternatives to Slack.
You should also use a project management tool to enhance the workflow by creating a high-level of coordination among your team members. Trello is one of the best PMS and the top alternatives to it include Basecamp, Podio, Asana, Zoho, Active Collaboration and many more.
3. Promoting events
Every company holds some business events every year. No matter if it's a small gathering for your employees or a big conference, it's beneficial to have a marketing tool that will help you create the desired event that's successful.
Through these events, you can interact and meet a plethora of successful people who can contribute to education marketing and the growth of your company. Business events full of new opportunities and people who come can open dozens of doors for your growth.
One of the best education marketing tools you can use here is Eventbrite. Its efficiency with planning events is exceptional due to its powerful integrations that allow you to plan an event effortless. Education marketers choose to rely on this tool more than to hire dozens of people to promote the event.
All you'll have to do is to create a landing page for your event and to set up all the information. That includes ticketing and payment method. What's more, if you want to organize a free event
4. Learn about social media analytics
With almost 3.5 billion people on social media, you too need to join the bandwagon to grow your business. Whether you're a beginner or a professional education marketer, you would benefit from learning the basic rules of social media analytics and social media automation.
There are many free courses available on social media analytics where you can learn the tricks of the trade. What's more, by covering some fundamental principles of social media analytics, you can create a much professional and advantageous strategy for your educational platform.
5. Collaborate with influencers
In today's digital world where everything runs around social media, you can't overlook it in your mission of enhancing your education marketing strategy. Before finalizing influencers, make sure that you created a quality brand, a quality story and a quality educational content that people would like to view, share and like.
Nonetheless, influencer marketing is a far-reaching tool to use to improve your marketing strategy. When it comes to education, young entrepreneurs, education experts, top-ranking students who are popular on social media can be very helpful. First, you need to find the one who you think could tell your story the best possible way.
Once you do that, you need to reach out to them and pursue them to collaborate. If done the right way, it's a complete win-win situation, since they are helping you grow and at the same time, presenting themselves as someone who cares about education.
6. Use Dropbox
A problem that occasionally occurs in almost every education marketing team is a problem with saving and accessing documents at the right time and right place. This can affect your marketing strategy negatively.
Not only that it could significantly slow down the growth, but it could also affect the quality of your work. To avoid such a situation, start using Dropbox. It's one of the most suitable tools to keep your documents under control.
In case you need marketing help, Dropbox will help you stay organized and to put more focus into your education marketing. It's essential for maintaining those many files as there will be a central location where you can store them.
Dropbox as your organization partner will help you to plan education marketing in a more efficient way. Its options and tools are countless, and each one of them will facilitate the process of marketing.
7. Video marketing
If you want to take your marketing on a whole new level, you need to give video marketing a thought. Internet video traffic is 69% of all global internet traffic.
The choice that you have to be careful about is whether to use YouTube or a private video hosting platform like Vidyard, Wistia, Cincopa etc. For instance, marketing videos on YouTube are often distracted by other promotional videos that play at the beginning and in the middle.
Wistia, for example, is a suitable platform for posting marketing videos. Wistia has a responsive player to help you provide your audience with quality video content. Besides its smooth playback and video analytics, you can use Wistia's key metrics to fine-tune your education marketing video.
As an education marketer, one of your main focus should always be the way your audience interacts with your content. You need to take a lot of facts into consideration and to choose the best marketing tool to align with your business strategy.
You need to truly understand what is marketing strategy and how to utilize every accessible tool to grow and improve. By implementing these tools into your education marketing strategy, you will experience more traffic and better conversion. Make sure you are always thinking of new ways and not sticking to the traditional marketing method. This way, the interaction with your customers will be much more positive, productive and enjoyable.