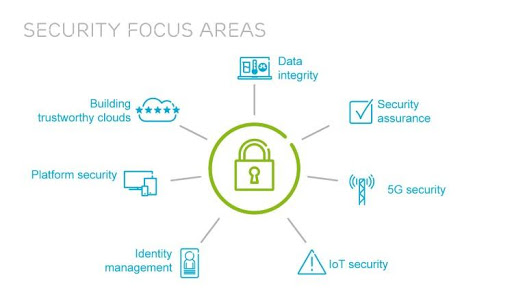 5G or Fifth-generation wireless is the most modern technology of the cellular world, skillfully modified to increase the speed and receptiveness of wireless networks. Data transmitted with the help of this technology over wireless broadband connections have the ability to travel at paces as high as 20 Gbps which is estimated to not only exceed the speed of wire-line network but also reduce the latency of network by 1 millisecond or lower for uses that entail real-time feedback. Due to an abundance of bandwidth and a highly developed antenna technology, 5G will be able to handle an increased volume of data transmission over wireless systems. Apart from advancements in latency, capacity, and speed, 5G provides network management features like Network slicing. This allows mobile operators to form several virtual networks within a single actual 5G network. This facility will enable wireless network connections to sustain particular uses or
business
cases and could be sold on an as-a-service basis. The
internet of things (IoT)
, for example, could use secure, data-only connections.
5G security and corresponding use cases
The upcoming 5G network technology guarantees to blow up vertical industries, facilitating the formation of a wide range of new services—all of which will require fresh, varying levels of
security
. Let us see the following examples:
5G security and other network architectures
Because of open, flexible, programmable nature of new virtualization/cloud technologies such as
software
-defined networking (SDN) and network functions virtualization (NFV), they too are prone to insecure technologies in isolation and to mitigate their
security
concerns in their stride towards 5G networks, it is essential that they remain at the core of robust 5G networks. Also, unauthorized Radio Access Network (RAN) with 5G devices might come up with a bigger threat of Distributed Denial of Service (DDoS).
Tackling the 5G security issue
Organizations making use of the 5G operator's network will need to trust that their sensitive applications and data are well protected. Similarly, the network operator needs the confidence to trust that the rest of the resources of its network and its commitments to other customers are fully protected against wrong use by any single
enterprise
user. So, to prevent wide-scale service disruption to corporate connectivity, malicious use of
IoT devices
and millions or likely billions of dollars in losses, it becomes inevitable to tackle the 5G
security
issue. Let us get a better idea about the 5G
security
issues on the primary stage. The primary 5G
security
protections that need to be focused on are:
Regulations: The FTC or Federal Trade Commission, for example, has released a set of guidelines for businesses to follow better protection of consumer security and privacy. The guidelines have recommended the inclusion of the use of multiple security layers. The CCPA or California Consumer Privacy Act (CCPA) has given residents certain rights on how their personal data can be preserved, sold, accessed and deleted.
Prevent threats: Basic issues accounting for most security incidents needs to be minimized. Firewalls are to be used to protect the network and access controls to lessen user-based risk. Detection of intrusion and usage of prevention tools for blocking basic 5G security threats need to be considered.
Restricting and fixing advanced malware: Attacks designed to evade basic filters need to be spotted. It is important to use behavior-based checks on endpoints. Once a threat is detected, removing all instances of it on the network will be possible.
Detect anomalies: Big data, machine learning and packet capture to identify threats not spotted by basic filters, need to be used. When these are embedded into routers and network switches, it's far more effective, as it transforms those devices into 5G security sensors.
Incorporate DNS intelligence: DNS activity and protection against anything malicious need to be monitored.
Make threat intelligence supreme: Look for vendors that profile hackers to understand their malicious efforts.
The differentiation opportunity: The key differentiator is the security. The ensuing evolutions in network slicing will need additional security attributes and larger flexibility in the way different security features can be put together to a given slice. Differentiated 5G networks will hold the key to success in capturing this market opportunity.
Why 5G is risky
It is an undeveloped and inadequately tested set of technologies;
It facilitates the access and movement of a large volume of data, and thus widens attack surfaces;
Our dependency on it will be more than 4G for applications with a critical mission.
With the hasty growth and transformation that is expected to come, what we don't know very well may hurt us
The importance of 5G security
The 5G technology will put forward soaring benefits, such as superior performance and speed, lower latency, and enhanced efficiency. But it will also entail risks with it. With a cosmic number of devices and imminent use of virtualization and the cloud, the 5G standard will give rise to more 5G
security
threats and a larger, multifaceted attack surface. To comprehend a healthy and strong communications future, the industry needs to preserve a laser focus on 5G
security
.
5G security in a nutshell
From a modernization viewpoint, 5G is a flare of light, but from a
cybersecurity
viewpoint, 5G is a breeding ground for a new period of exaggerated cyberwar.
Cybersecurity
researchers will be greatly concerned over attacks on Denial-of-service or DDoS. Devices like light bulbs, thermometers, and even refrigerators will be able to come online because of 5G. Users will be able to check on these appliances remotely by accessing a simple app, but these devices can also be seized by malicious characters. Big name sites may be down for days due to this increased power and connectivity, city utility capabilities even may get affected. Government agencies and private entities are also susceptible to this threat and hence have plans in place in the event a DDoS attack occurs. While end users can only wait and see what exactly happened with the rollout, industries across the board will wish for harnessing the benefits of 5G. However, organizations and consumers in a similar way need to be alert in terms of how 5G could be used to facilitate, or hinder, us in the future. Rest it is guaranteed that even if a malicious player makes use of this technology, the
security
approach will continue to maintain pace with the ever-changing threat scenario.