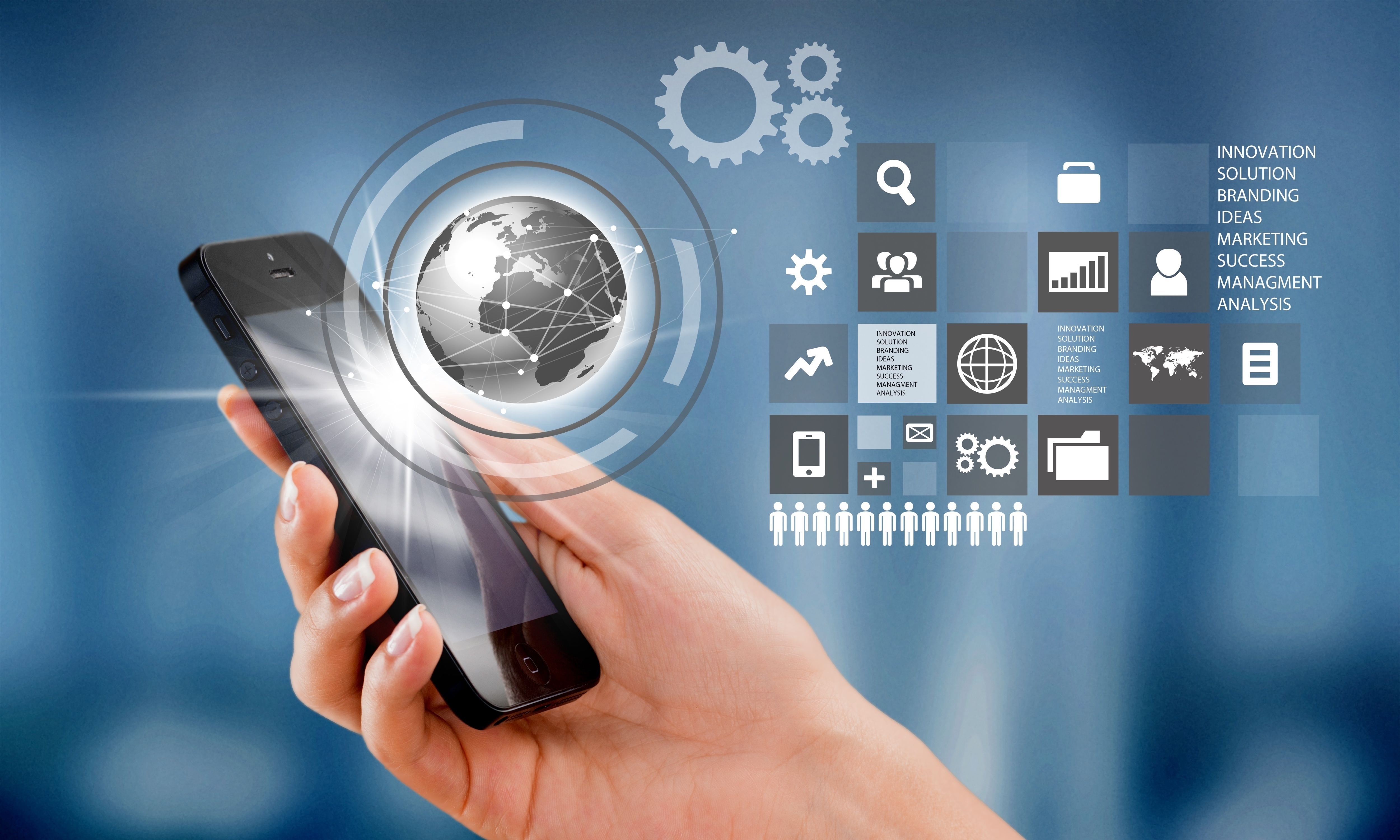 Digital media has taken over the corporate industry. Traditional means of media marketing like television or radio have been replaced by digital advertising which isn't just a lot more effective but cost-efficient as well. Your consumers are turning towards digital media because it is the most convenient way for them to reach you.
In the US alone, an average person spends at least 2.5 hours interacting with digital media. An estimate of 205.4 billion mobile apps were downloaded worldwide in 2018. As more and more customers are migrating to online platforms, businesses are coming up with holistic apps to serve their customers.
Are you such a business? If so, you are one of many firms that are trying to gain mind share in customers through their apps. However, merely developing an app is not enough to ensure downloads. Instead, you must take various steps to make sure that your app is downloaded and used by the masses. Here are ways you can double your business app's downloads.
1. Make it useful and bug-free
Customers of today are not impressed by just any app. The masses are now value-driven. Think about it. There are a lot of apps already present on a user's phone or tablet. You are competing for a space in their phones as well as their busy lifestyles. Unless your app serves a function and is relevant to your customers, people won't download it. Make sure that your business app has a key differentiating feature. You must provide something that no other app in your user's phone delivers. This way they will be tempted to download the app and give it a try.
While you're at it, you must also ensure that your app is free of any bugs and lags. Another key characteristic of modern customers is that they are quite impatient. Nowadays, no one has the time to deal with an app that is too slow or one which features a lot of lags. In fact, even if your app is useful, people will uninstall it if it doesn't work correctly. Therefore, while making it useful, also make sure that your app functions properly. Take every complaint of crashes and performance issue very seriously. You need to deliver consistent and relevant performance to attract the masses.
During the app development process if you ever feel that the app's launch should be delayed to ensure that a bug-free product is delivered to users, remember that it is better to postpone the launch than to release a half-baked and problematic application. After all, it is harder to get customers to re-download an app after a poor experience.
2. Increase visibility – use the right keywords
How would your potential customers know about your app if it doesn't pop up in relevant searches? Merely working on the development of the app is not enough to garner downloads. Once you have created a perfect app, you also need to work on improving its online visibility.
How can you do so? The solution is straightforward! All you need to do is use the right keywords in your product description and content. Conduct keyword research and identify the top performing relevant keywords for your niche. Include those in your content as cohesively as possible. When you do so, your app will show up in search results, thereby putting your app on the map.
Make sure to use the right keywords. Rather than focusing on what your rivals are doing, concentrate on your customers. Think like them. Ponder over what words they would use in their searches. Analyze the traffic to your app and see what searches have directed users to your app. This will allow you to identify the right words compared to cases where you only used your competitor's strategy.
3. Strong online presence
There is a common misconception that online presence only matters in the case of websites or social media accounts. This is not true. To get more downloads, you also need your app to have a robust online presence. And to do so, you must start by building brand awareness. Let customers know about your app, via using various marketing channels.
Also, make sure you have a unique landing page for your business app. Whether you use a professional app and website developer to do so or create one on your own, ensure that the landing page looks professional.
What is the use of having a landing page? Well, it will help you in building a brand out of your app. You can use the page to share content regarding the application. This can include its unique selling point, specifications, and features. Your visitors need to be enticed to download the app, and this content can serve the purpose of tempting them through vivid app description.
Work closely on your landing page design. Keep it professional yet personal to your app. Remember, every design element needs to fuel your app's identity. Things, like using the app's colors as the theme for the design, or using the same tagline, can go a long way.
Use the URL of the store page in all your communications. This will help in increasing the visibility of your app. This includes communications like emails and signatures.
4. Leverage your social media accounts
Apart from building a landing page for your app, you can also market it through your social media accounts. This can help in building your business app's persona. You can give your application a personality that people can relate to. This is bound to trigger downloads.
Create a social media account for your app and use a consistent and favorable voice to communicate with your customers. Before you begin posting, decide what personality you want your app to have. Then stick to the persona. For instance, if you want your app to be warm and helpful, the language you will use will be starkly different from what you would sound like if you want your app to look cool and trendy. When deciding on a persona, do consider who your target customers are. For instance, if your target audience is young professionals from the corporate world, you will need to use a professional tone in your communication.
You must also decide which social media platform to use. Popular ones include Twitter, Facebook, YouTube, LinkedIn, and Pinterest. You can choose to focus on some platforms or have a presence in them all. Just make sure that your tone is consistent across all. At the same time, you must alter your campaign to suit the platform in question.
5. Higher downloads and positive reviews
You need to have a warm reception from the get-go to ensure high downloads. Therefore, it is advised to always make your app free during its launch. Get people hooked onto it before you switch to the paid model. This triggers the trial at a higher rate. And if you have a quality app, a trial is going to convert into use, upon which customers will be willing to pay for the service.
Even if you want to double your downloads currently and have already launched your app, the theory still applies. You can drastically increase your download count by making your app free for a short while. Do so when you are positive that your app is good enough to ensure conversion after a trial.
Combine this strategy with encouraging people to leave reviews. The more positive reviews your app has, the higher the app ranking it will achieve. New users pay close attention to an app's ranking before downloading it. So, a good reputation will go a long way for you. Not to mention that both Play Store and App Store rank apps that have a high ranking on top. To get positive reviews, make use of push notifications. However, do so at the right time. It is recommended that you ask for reviews after every five or ten sessions of usage of the app.
Use these five ways to increase your downloads. Together, these methods are bound to boost the number of users for your app.
Need help with your mobile app or its marketing? Get in touch